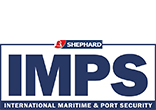 Subscribe
Launched in late 2013, International Maritime & Port Security builds on Shephard Media's international experience in the security market, and with the security of ports and littoral waters a major concern for both governments and merchant shipping on a global scale, is an essential read.

Drawing on Shephard Media's 30+ years as a niche publisher in the aviation and defence sectors, International Maritime & Port Security magazine and the Maritime Security Handbook provide comprehensive insight into the main security issues that affect shipping, the littoral and ports, whether sea or land-side.

Focus areas include port and offshore installation security, maritime surveillance, patrol vessels, maritime domain awareness and identification and tracking systems. The continuing high risks of piracy, maritime terrorism, drug smuggling and human trafficking, as well as ongoing territorial disputes and the requirement of nations to protect their exclusive economic zones are all areas of coverage.

With the 14,000+ global circulation and print/digital readership of 42,000 – consisting of decision-takers and influencers within international governments, senior naval and coastguard personnel, ship-owners, manufacturers, operators, petrochemical companies, port authorities, shipping associations, maritime agencies, P&I clubs, security firms and industry – International Maritime & Port Security is set to become the definitive publication available to a truly global audience.
Winter 2015/2016
(Asia Pacific Homeland Security, Milipol, Marintec China, Transport Security, UDT Asia)
•    Cargo security
•    Private maritime security companies
•    Coastal defence systems
•    Maritime patrol aircraft
Spring 2016
(Asia-Pacific Maritime, DIMDEX, DSA, Security & Counter Terror Expo, Offshore Patrol and Security)
•    Coastal protection vessels
•    Vessel management systems
•    Ship security training
•    Physical port security
Summer 2016
(Sea-Air-Space, UDT Europe, Eurosatory, MAST Europe)
•    Port security vessels
•    Coast guards
•    Underwater security
•    Maritime radar
Autumn 2016
(SMM, AAD, ADAS, Naval Warfare Asia, Modern Day Marine, Milipol Qatar)
•    Maritime surveillance aircraft
•    RIBs
•    Harbour barriers
•    Port surveillance
Winter 2016
(Euronaval, Indo Maritime, I/ITSEC, Exponaval)
•    Maritime domain awareness systems
•    Anti-boarding devices
•    OPVs
•    Coastal radar
EDITORIAL COMMENT
The art of negotiation
NEWS
• OPVs set for more versatile future
• Danish navy hunts for RHIBs
• Austal to build Pacific Patrol Boats
• OCEA to deliver OPV this year
• EU ferry security measures lacking
DEEP BLUE DETECTION
While port-located detectors and deterrents facing the non-aquatic mediums are obvious to see, hidden behind the breakwaters and beneath the waves, a variety of figurative and often literal sentinels sweep the currents for threats.
SEA SENTINELS
Coast guard organisations have developed under a wide umbrella of doctrines and spheres of responsibility, but the dynamic for many is set to change over the coming years as the operational environment evolves.
DOUBLE VISION
The increasing move to cross-domain operations is necessitating the need for multi-functional radar – and platforms – to be employed.
CLOSE PROTECTION
Maritime services around the world are finding their operations widening in scope and complexity, but the need remains for smaller patrol vessels in the crowded and shallow waters of busy ports.
SHIFTING SANDS
Land reclamation and increased force deployment by Beijing in the South China Sea are spreading ripples throughout the region.
PARTING SHOT
THE MOVE TO MODULARITY
Richard Thomas speaks to Henning von Wedel, project manager for market innovation at Wärtsilä Marine Solutions about the company's move into naval ship design, and the reasoning behind the drive towards type and mission modularity.
Shephard Media is delighted to announce that our range of defence, aerospace and security magazines are now available through dedicated Apps for both Android and Apple devices.

Optimised for mobile viewing, the App allows readers to download and view each issue offline, and provides additional content such as interactive links, slideshow galleries, animations, video and more.

The first issue in each App is free to download and all issues will soon be available free to access for Shephard Plus subscribers using their existing Shephard Plus login details.

We hope you enjoy this great new way to access your favourite magazines.