About
Our Mission
To provide the best business information and marketing solutions services to the defence sector. Using data and the latest information technologies, Shephard delivers products that give customers a decisive edge in a global market where winning is a matter of survival for businesses.
Shephard has always looked to invest in the two things that enhance our ability to deliver for our clients. What makes the difference for us is having the right people to deliver on our promises and the right technology to deliver the results our customers need.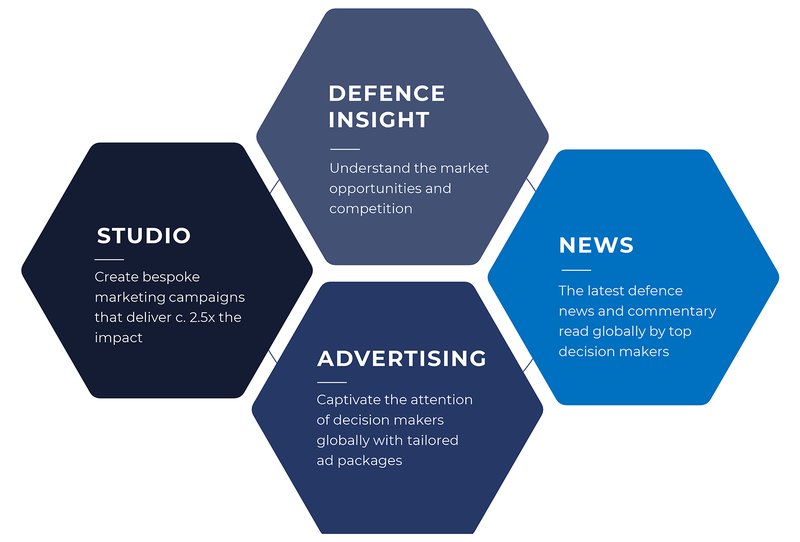 How we do it
Business Information
We help teams like yours Identify opportunities with Defence Insight
We keep decision-makers in-the-know with News
We lead the minds of the industry with our Digital Newsletters
Marketing Solutions
We help advertisers reach government, military and industry decision-makers and influencers
We build the best campaigns, from scratch, with co-branded content through Studio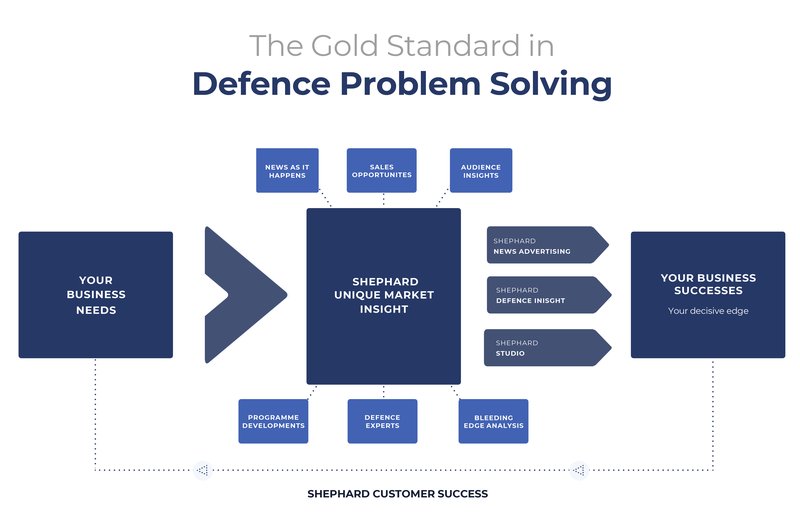 What makes us tick
Our values drive our everyday. From how we interact with clients, to our next product launch. Everybody at Shephard is driven by:
1. A desire to excel
We want to deliver the best work possible as individuals and a company
We seek out ways to improve our performance
We won't stop until we have bettered our past performance
2. Challenging the status quo
Asking whether we are doing things in the best way possible
Asking if there is a different way we can serve the market
We acknowledge the business and its requirements will always evolve and feel comfortable with that change
3. Treating our colleagues and customers with integrity
We say what we mean and don't hide an agenda behind our words
We offer honest and constructive feedback of others performance
We ensure customers have all the information they need to understand and value our products
We happily tell customers if we don't have a solution that fit their requirements
4. Seeking creative solutions
Not relying on doing things the way they have always been done before
Taking the time to look at different approaches to a problem
Not taking the easy way out
Our History
Many of you will know Shephard from our market-leading print publications that we've been producing since the company began in 1981. We now lead the way in business information in the Defence sector across our online News, magazines, handbooks, podcast and our Defence Insight tool.
Since 2019 we've adopted a digital-first approach and lead the way in the digital transformation across the industry and in 2020 alone experienced 58% growth in audience size.
Shephard is more than just the print publisher it once was. We're a full suite of solutions built to help you calculate your next move, and captivate your audience along the way