Rotorhub
Helitech 2016: AW169 front and centre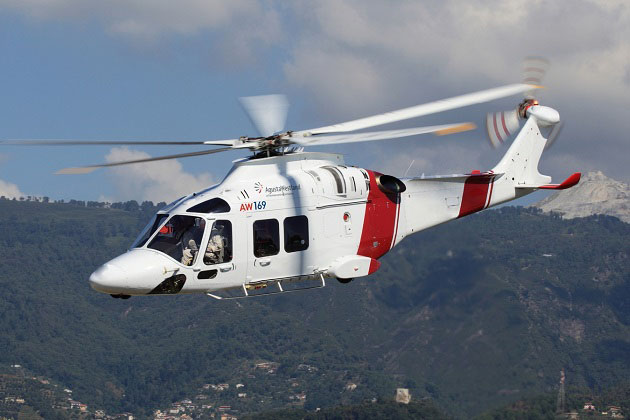 A busy week at Helitech International for Leonardo was capped by a number of deals, including a framework agreement for six AW169s for Specialist Aviation Services (SAS) and a further three of the same platform heading to Lease Corporation International (LCI).
The former agreement, announced on 11 October, will see the first of the six aircraft scheduled for delivery in 2017 and conclude by 2019. The aircraft will be used to expand the provision of EMS operations across the UK and enter the offshore wind market.
This order brings the total number of AW169s for the UK market to almost 20 to date.
In a statement Henk Schaeken, MD at SAS, said that he was 'exceptionally pleased' with the market response to the AW169. 'We have a great deal of confidence in the volume of continued opportunities out there and are excited to expand our operations portfolio.'
The deal with LCI will see Leonardo Helicopters begin deliveries next year and will be customised for a 'specific application'.
Fifteen AW169s are scheduled to be delivered to LCI in 2016, with the company increasingly active with its EMS, offshore and utility markets, making the company the leading lessor for the type.
Meanwhile on 12 October Leonardo revealed the signing of a contract with Centaurium Aviation of Switzerland for an AgustaWestland GrandNew light twin helicopter.
According to a release this aircraft, featuring a special five-seat configuration and expected to enter service in spring 2017, will be operated by Mountainflyers for heli taxi services from Bern Airport. It will also see the establishment of Airport's first twin engine helicopter VIP transport service.
For more from Helitech International 2016 news, see our dedicated show microsite.