Home

>

News

>

IDEX 2023: Ukraine accelerates shift to Western artillery systems
IDEX 2023: Ukraine accelerates shift to Western artillery systems
Details are emerging of new Ukrainian 155mm self-propelled artillery systems and 300mm mobile rocket launcher.
Traditionally Ukraine has used Russian 122mm and 152mm rounds but is now moving towards the NATO standard 155mm calibre.
This is also driven by the large number of 155mm artillery systems being supplied to Kyiv by the West, including PzH 2000 tracked, CAESAR wheeled, M109 series tracked and M777 series towed guns.
Ukraine has completed development of a new artillery system based on an 8x8 wheeled platform fitted with a fully protected four-door cab with seats for the crew of five.
Mounted at the rear of the platform is a 155mm/52cal ordnance with a 23l chamber that meets Joint Ballistic Memorandum of Understanding (JBMoU) requirements.
When deployed in the firing position a large spade is lowered at the rear and a hydraulic jack is deployed each side just in front of the third road wheel station.
A total of 20 155mm projectiles and charges are carried and maximum rate of fire is five rounds a minute.
It is said to take only 1.5 minutes to come into action and a similar time to come out of action, which makes it highly survivable against counter-battery fire.
Gross vehicle weight is around 28t and maximum road speed is up to 80km/h with a road range of up to 800km, giving it good strategic mobility.
As it is fitted with a computerised fire control system (FCS) coupled to a land navigation system it can rapidly carry out an accurate fire mission.
While the first example is based on a Russian chassis production systems will use a Czech Tatra 8x8 platform which has a high level of cross-country mobility. A Rheinmetall MAN Military Vehicles 8x8 chassis is another alternative.
Production of the system is said to be already under way but the the exact location is not being disclosed.
In addition to this SP artillery system, Ukraine has disclosed that it has also developed the Vilkha 300mm (eight-round) multiple launch rocket system (MLRS).
This is based on the Russian Smerch but fires new rockets developed by the local Luch State Kyiv Design Bureau.
In addition to firing unguided rockets it can also fire guided projectiles out to a maximum range of 110km with a circular error probable of less than 30m.
Shephard's IDEX and NAVDEX 2023 coverage is sponsored by: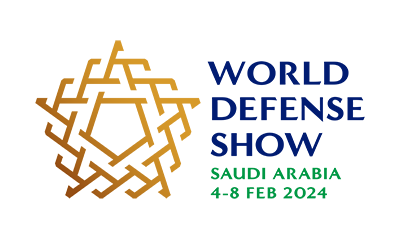 More from IDEX and NAVDEX 2023 | View all news