IDEX 2023: Guardiaris partners with KRMC to bring innovative training to Saudi Arabia
The partnership between Guardiaris and KRMC aims to provide high quality training solutions to clients in the Middle East and further advance the defence industry in Saudi Arabia.
Khidmat Ray Manufacturing Co (KRMC) has signed a deal with training solutions company Guardiaris to become an official reseller of the latter's products in Saudi Arabia. The deal was signed during IDEX 2023 in Abu Dhabi.
The CEO of Guardiaris, Primož Peterca, highlighted the importance of strong regional representation for the company's business.
The partnership with KRMC will allow Guardiaris to better serve its clients in the region and provide them with top service and products, Peterca said.
Related Articles
IDEX 2023: CAE 'thinks global but acts local' in Middle East
IDEX 2023: Czech firm offers multi-layered air defence for Middle East market
Guardiaris presented its training solutions, including its new Mobile Training Center (MTC) on Wheels, a movable solution that allows almost instant marksmanship and tactical training at any desired location.
Visitors to IDEX had the opportunity to try out a Dynamit Nobel Defence RGW 110 replica, operating in Guardiaris's synthetic training environment.
Guardiaris also showcased its customisable Modular Military Vehicle Trainers (MMVTs) in collaboration with Otokar. and the RCWS Table Top Trainer, designed for operator-level classroom training based on a gunner and commander environment.
Guardiaris' spinoff company, Carboteh, displayed its Battlefield Anti-aircraft Non-lethal VSHORAD System (BANS) that provides effective anti-aircraft defence without firing a single shot.
Guardiaris said the partnership between the company and KRMC will bring training solutions to Saudi Arabia and help further advance the defence industry in the region.
Shephard's IDEX and NAVDEX 2023 coverage is sponsored by: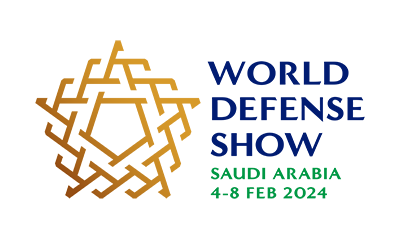 More from IDEX and NAVDEX 2023 | View all news