Home

>

News

>

Gulf States continue to forge defence industry partnerships, boosting autonomy and economic diversification
Gulf States continue to forge defence industry partnerships, boosting autonomy and economic diversification
Gulf states are shoring up their defence industrial bases and forging deeper partnerships with traditional Western primes.
Nowhere was this trend more apparent than at IDEX during the week of 20 February, where the Edge conglomerate and other Emirati firms inked deals to further localisation of design, development and production.
During the week, Edge signed agreements with Italian shipbuilder Fincantieri, L3Harris and BAE Systems.
Edge's MoU with BAE paves the way for the duo to explore 'potential collaboration and co-creation opportunities to enhance technologies and capabilities across the United Arab Emirates'.
The agreement will see both companies work together in cyber, maritime, air and defence to support the UAE's industrialisation goals and support its plans to become a global defence player.
While major primes have sold equipment in the past to Gulf countries with some offsets, as states look to diversify their economies, developing defence industrial capabilities is becoming a key priority.
By creating rounded defence industrial bases, Gulf states can supply themselves and begin to export, as evidenced by Abu Dhabi Ship Building (ADSB) announcing a deal to sell ships to Angola during NAVDEX.
The benefit of this is also twofold. By wrestling free from reliance on foreign arms suppliers, Gulf states can earn more strategic autonomy – similar to what their traditional suppliers enjoy.
Defence sales are often an extension of foreign policy, and sovereign capabilities give those in the Gulf an extra arrow in the quiver while doing business on the world stage.
Shephard understands that sovereign Gulf capabilities and partnership agreements are seen as highly beneficial.
While ensuring continued access to the Gulf market, agreements could also see innovative technologies pulled back through the other way.
The increasing might of the Gulf defence industry was highlighted ahead of IDEX when Edge bought a majority stake in Estonian UGV maker Milrem Robotics – known for its TheMIS and Type-X vehicles.
Backed by financial resources, ambitious industrial goals and a large pool of educated talent, the Gulf has a lot to offer.
The UAE's partnerships support the Abu Dhabi Vision 2030 policy of being able to supply local needs and export on the international stage.
Under its agreement with Fincantieri, ADSB and the Italian shipbuilder will collaborate on civil and military vessel design, construction and fleet management.
ADSB has already partnered with several Western shipbuilders, including France's CMN Naval, which has set it on a path to more rapidly develop its local capability to design and build ships.
Speaking to Shephard, ADSB CEO David Massey said the company's partnership approach allowed it to move up the design value chain more rapidly from small boats to developing skills to design larger craft such as OPVs.
Moving forward, ADSB aspires to cultivate the skills to design larger vessels such as corvettes and offer customers full in-house developed IP.
Having clinched its first major export deal with the Angolan contract for three BR71 Mk II corvettes and an undisclosed number of Edge-designed smaller boats, ADSB can reduce its reliance on the UAE government as a customer, ensuring its viability for the future by diversifying its customer base.
Edge company Al Taif's MoU with L3Harris followed a similar trend in other deals, looking for collaboration opportunities and further UAE participation.
Al Taif CEO Saif Al Dahbashi said: 'As the premier centre of excellence for comprehensive lifecycle support of defence systems in the region, Al Taif's holistic MRO offering and extensive technical curriculum positions Al Taif as an ideal recurrent partner for L3Harris.
'We are proud to be working with such an esteemed defence technology organisation and look forward to the opportunities in communications systems and maintenance presented by our joint effort.'
While the UAE may have been in the spotlight at IDEX, Saudi Arabia also has ambitious plans for its sovereign industrial base and a goal to localise more than half of defence spending on military equipment by 2030.
The kingdom is overhauling the General Authority of Military Industries (GAMI) defence sector to support its sovereign ambitions.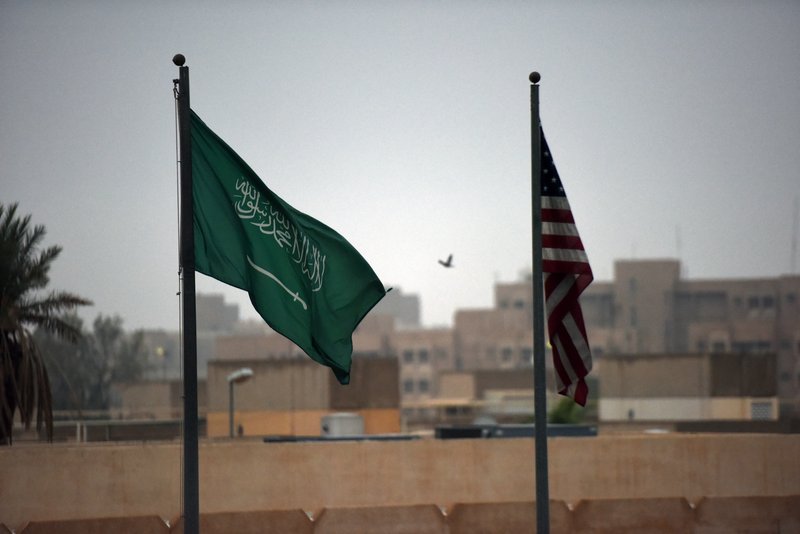 Under Vision 2030, Saudi Arabia aims to localise at least 50% of defence equipment spending. (Photo: US DoD)
Developing its industrial base is based on three pillars, acquisitions, industry and R&D, and Saudi Arabia has seen success across several lines of effort to localise capabilities.
An example of this is a December 2022 MoU with Spanish shipbuilder Navantia to acquire and build multi-mission combat ships.
No indication was given whether these would be based on an existing design, but the deal is seen as helping the kingdom's ambition to localise shipbuilding, combat system integration and maintenance.
Another aspect of its plans has been the creation of the World Defense Show, which supports the Saudi Vision 2030 effort.
World Defense Show CEO Andrew Pearcey told Shephard: 'We've got lots of initiatives to help support that [Vision 2030], SMEs coming in from the local areas, we've got a meet-the-KSA-government programme going on where internationals can come and understand more about how they get involved in Saudi, because although the Saudi-isation of the industry is a key; it's a great opportunity for the internationals to get involved in that.'
Like Vision 2030, the upcoming World Defense Show will be a roughly 50-50 split of exhibitors between international firms and local Saudi Arabian companies and is also highlighting KSA startups with a dedicated area.
Pearcey said the show also supported skills development, a key factor in Vision 2030, by planning to host students during its last two days.
He added: 'We'll be inviting students from 16 onwards to come to experience the show, learn about the industry, learn what's available to them in terms of careers.
'We're very excited about that, and part of that is also women in defence. It's a huge thing. We launched it at the last show because it was International Women's Day, to continue that theme.
'For me, that all fits within the future talent that is coming through, and women in defence is an important part of that for Saudi as well.'
The next iteration of the World Defense Show is planned for 4-8 February 2024.
Shephard's IDEX and NAVDEX 2023 coverage is sponsored by: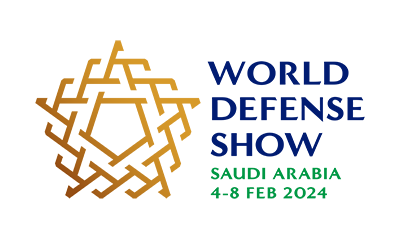 More from IDEX and NAVDEX 2023 | View all news