Home

>

News

>

IDEX 2023: Saab showcases new laser warning sensor for vehicle self-protection
IDEX 2023: Saab showcases new laser warning sensor for vehicle self-protection
At the Emirati show, Saab showcased a range of vehicle self-protection and countermeasure solutions.
At IDEX 2023, Saab showcased a new laser warning sensor, the LWS-700, for the automated detection, classification, and identification of laser-based threats to vehicles.
The system has been sold to a North American OEM vehicle manufacturer; however, Saab would not divulge any further details about the customer.
Having provided the LAV-700 with its Land Electronic Defence Systems (LEDS), the customer could be General Dynamics Land Systems – Canada (GDLS-C).
LWS-700 is an enhanced version of the LWS-310 system, offering greater accuracy down to one degree of bearing and elevation.
Compared to the LWS-310, which requires five receivers to give full hemispherical coverage, the LWS-700 only needs four sensors to be placed around the vehicle to receive the same result.
The LWS-700 has maritime and land applications as well and weighs 3.5kg per unit.
Speaking to the press at IDEX, Saab Grintek Defence business development executive Gavin Copeland said that lessons from Ukraine were that a vehicle could not have any blind spots, adding that top-attack had proven to be very powerful.
Top-attack weapons, such as the Javelin ATGM, are designed to make the most of the fact that armour is typically the thinnest on a tank or armoured vehicle's topside.
According to Copeland, each LSW-700 offers a 100-degree field of view and has already undergone in-field demonstrations.
Copeland also detailed several lines of effort Saab is working on, including a shot detection system developed in South Africa.
The active hostile fire indicator solution uses Doppler to detect and track rounds and has been tested in live-fire trials on board a helicopter.
Copeland said the solution would be helpful for vehicles operating in areas such as unsecured border environments where personnel could come under fire.
The technology readiness level (TRL) six solution can also cue a vehicle's weapon to a bearing within one degree of accuracy based on its analysis of where a round was fired.
The next step for the shot detection system is finding a customer to take it to market.
Shephard's IDEX and NAVDEX 2023 coverage is sponsored by: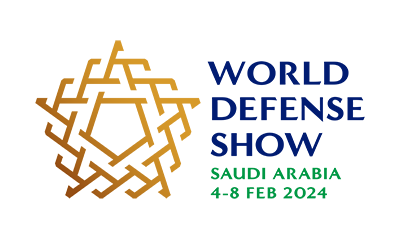 More from IDEX and NAVDEX 2023 | View all news