Home

>

News

>

IDEX 2023: Autel Robotics showcases DJI challenger drone
IDEX 2023: Autel Robotics showcases DJI challenger drone
Autel Robotics presented its Dragonfish series and EVO Max 4T at IDEX 2023, hoping to challenge DJI's market dominance with the latter.
First announced in January 2023, Autel Robotics showcased the EVO Max 4T drone at IDEX 2023. According to an company representative speaking to Shephard at the show, it hopes the drone will take some of DJI's market share when it comes to the market.
The EVO Max 4T contains various autonomous flight technologies and AI features, such as omnidirectional obstacle avoidance and the A-Mesh system that enables drone-to-drone autonomous communication, connection and collaboration. 
The drone has an open architecture. Because of this, a user can fit various payloads to the platform and hot-swap its batteries without powering it down. 
Related Articles
IDEX 2023: Bayraktar TB2 to dominate Middle East UAV spending
IDEX 2023: Ukrainian industry highlights loitering munitions and UAVs
IDEX 2023: Israeli hydrogen-powered heavy lift UAS to fly by summer
At IDEX, Autel also displayed its Dragonfish series of fixed-wing drones, first seen in October 2018 at the Commerical UAV Expo in Las Vegas. The series comprises three models, the Dragonfish Lite, Standard and Pro, which vary in size and weight.
| | | | |
| --- | --- | --- | --- |
| | Dragonfish Lite  | Dragonfish Standard  | Dragonfish Pro |
| Size | 965 x 1600 x 350mm | 1290 x 2300 x 460mm | 1650 x 3040 x 460mm |
| MTOW | 4.5kg | 7.5kg | 14.5kg |
| Payload  | 1.0kg | 1.5kg | 2.5kg |
| Endurance  | 81 min | 126 min | 158 min |
| Ceiling Altitude | 4000m | 6000m | 6000m |
Each UAV features a tiltrotor design which, according to Autel, has no complicated moving parts. The system is modular, meaning it can be assembled in just three minutes by operators and host a range of payloads. The UAVs are all waterproof with an IP43 rating.

The Dragonfly features two top-mounted centre-fuselage rotors for lifting and two propellers mounted on the wingtips. (Image: Autel Robotics)
Like the EVO Max 4T, the Dragonfly series of drones features a variety of automated functions. For example, its nose contains a millimetre-wave radar which detects obstacles up to 200m away, allowing the UAV to autonomously adjust height and speed. It also contains an ADS- B receiver which notifies the operator about the position, altitude and speed of incoming crewed aircraft.
Information disseminated at IDEX listed five ISR payloads for the drone series. According to a company representative, these have been developed in-house, and if none apply to a user's needs, a third-party payload can be fitted to the drone without tools.
Shephard's IDEX and NAVDEX 2023 coverage is sponsored by: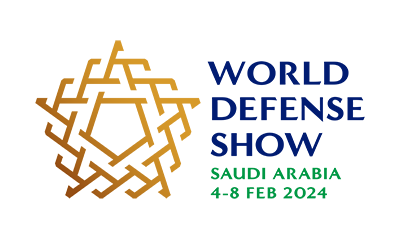 More from IDEX and NAVDEX 2023 | View all news