Home

>

News

>

IDEX 2023: US plans to strengthen regional partnerships
IDEX 2023: US plans to strengthen regional partnerships
Aligned with the National Defense Strategy, Washington intends to enhance joint training and cooperation in the air and missile defence areas in addition to sharing ISR data and information.
In order to face strategic competition against Russia and China, the US has been seeking ways to strengthen partnerships with Middle Eastern and Central Asian countries.
Washington's strategy includes enhancing joint training and cooperation in the air and missile defence arenas in addition to sharing ISR data and information.
The effort aligns with the National Defense Strategy (NDS) 2022 that considers Russia a 'security threat' and China the 'most comprehensive and serious challenge' to the US.
Related Articles
US Undersecretary of Defense for Policy warns of peer nuclear adversary risk
US aiming for 100-strong fleet of uncrewed vessels in Middle East
Asia makes waves in the global defence market (Opinion)
Israel and US join up for cyber exercise
Speaking in a webinar conducted by the Air Force Association (AFA), Lt Gen Alexus G Grynkewich, Commander of Air Forces Central Command and the Combined Forces Air Component Commander for US Central Command (CENTCOM), explained that the US has been trying to work with its regional allies 'in a way it may not have done in the past'.
'One of the really powerful things about that integration is that it doesn't require you to give up sovereignty, it just requires you to be willing to share,' he noted.
In his opinion, stronger partnerships in the Middle East and Central Asia can support the US in tackling 'persistent challenges' that the country has in CENTCOM's area of operations.
Apart from the threats posed by extremist organisations and Iran, it also comprises the strategic competition against Russia and China and the large numbers of ballistic missiles these states own that can hit US bases in the region.
The fact Beijing has been trying to secure more allies in the area, as well as more customers for its defence systems, is another concern for Washington.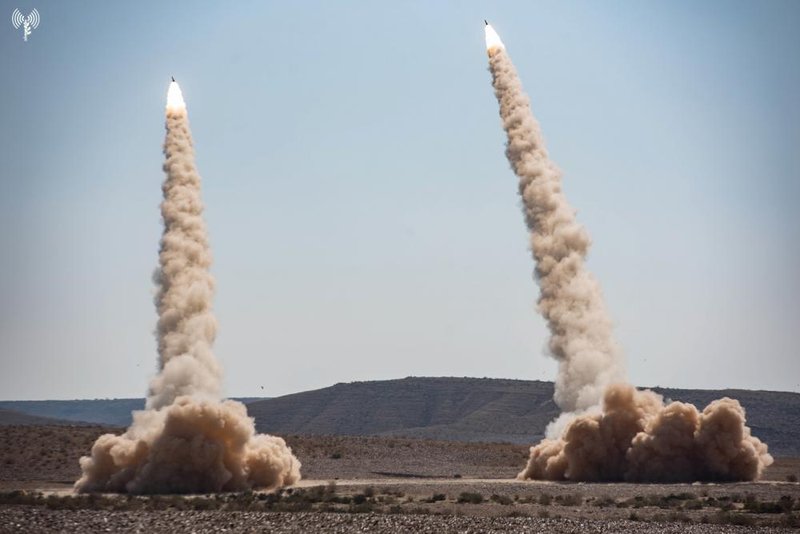 Live firing during the Juniper Oak 2023 exercise. (Photo: US  DoD)
In Grynkewich's opinion, 'the Chinese approach to the region has mainly been economic', and CENTCOM has been trying to caution its partners about the threats of operating those solutions.
'Some of those technologies, that we all suspect are doing things that they are not being sold to do, become a risk for US operations and US cybersecurity', he claimed.
From the Russian side, the strengthening of the relationship between Moscow and Tehran means a challenge to Washington's interests in the Middle East and Central Asia.
Due to international sanctions, presidents Vladimir Putin and Ebrahim Raisi have been sharing a closer military and economic partnership.
Iran has been supporting Moscow's war effort in Ukraine with the supply of UAVs and plans to purchase Russian air defence and missile systems, helicopters and fighter jets.
'I haven't seen that that kind of cohesion between the two sides come together yet', Grynkewich claimed.
It was added that it 'has implications across the region' since 'both the Russians and the Iranians are trying to maintain or gain a bigger foothold'.
Grynkewich pointed out this geopolitical scenario has been pushing the US toward thinking differently than it did for the last 20 years: 'we have got to look at new ways, new approaches and technologies as we seek to accomplish our mission'.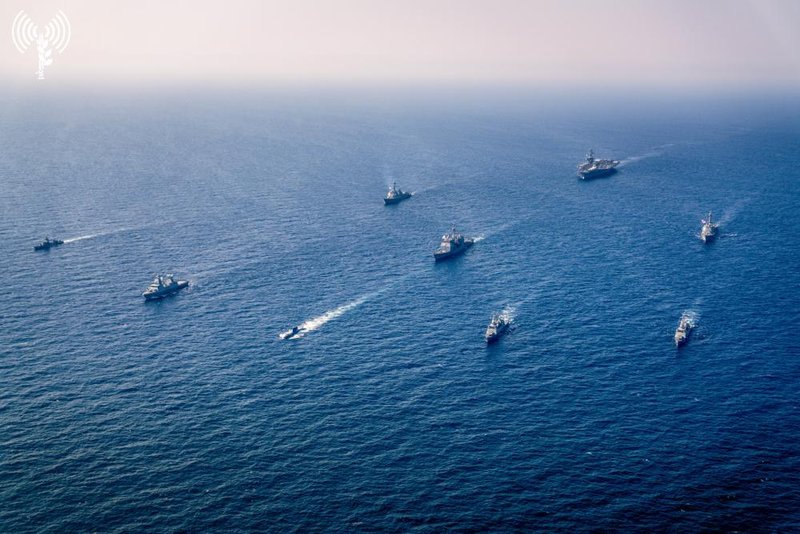 Juniper Oak 2023 involved naval assets from the US and Israel. (Photo: US DoD)
Enhancing joint training with nations in the region is part of this strategy. In January, USCENTCOM concluded Juniper Oak 2023.
This was the largest US-Israel partnered exercise in history. It integrated fifth-generation fighter assets from both countries, the USS George HW Bush Carrier Strike Group, command and control elements, rescue and refuelling aircraft and nearly 6,400 US troops alongside over 1,500 Israeli troops.
The nations conducted a live fire exercise with over 140 aircraft including B-52s, F-35s, F-15s, F-16s, F/A-18s, AC-130s and AH-64s, 12 naval assets, High Mobility Rocket Artillery Systems (HIMARS), Multiple Launch Rocket Systems (MLRS) and long-range bombers.
'It showed how we can rapidly bring air power and other combat capabilities into the CENTCOM region and execute an operation at scale. In this case, it was an exercise but it could be an actual operation at some point in the future', Grynkewich highlighted.
Apart from integrating the capabilities of both countries, another goal of Juniper Oak 23.2 was showing how Israel and the US can operate in a multi-domain approach as it involved air, land and naval components.
From Grynkewich's point of view, the lessons learned from this exercise are applicable to anytime the country performs integrated and combined warfighting with other partners in the region: 'from that perspective, it was a real big win'.
Shephard's IDEX and NAVDEX 2023 coverage is sponsored by: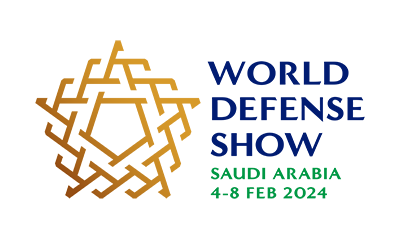 More from IDEX and NAVDEX 2023 | View all news