Home

>

News

>

USVs abound at NAVDEX 2023 as firms look to fill plethora of naval requirements
USVs abound at NAVDEX 2023 as firms look to fill plethora of naval requirements
With navies across the globe feeling the pinch on budgets, forces are increasingly looking to uncrewed solutions to fill maritime requirements and increase their presence on the high seas.
At NAVDEX 2023, the interest in USVs was clear, with a number of companies showcasing systems for everything from anti-submarine warfare (ASW) to maritime domain awareness.
A critical task for these craft could be helping to survey vast stretches of water, such as the Arabian Gulf, where the USN's Task Force 59 (TF59) has pushed forward the integration of USVs and autonomy.
TF59 has effectively used systems from US-based Saildrone, which produces the Explorer, Voyager and Surveyor systems – each bigger than the last.
Speaking to Shephard at NAVDEX, Saildrone programme manager for maritime domain awareness/ISR and DoD projects Adam Watters said surveying an area as big as the seas of the Middle East was not practical with crewed vessels.
In this context, systems like the Saildrone, as part of a wider fleet, form an aspect of the USN's plans to keep tabs on nefarious activity in the region.
As fully autonomous systems, the USVs are billed as reducing risks to the force and personnel.
The craft are largely ITAR-free, making them readily exportable. However, Saildrone also offers the systems on a pre-mission or data-gathered basis, which reduces the need for militaries to qualify and gain approvals to use them.
Looking to the future, Saildrone also sees utility for its USVs in the Pacific theatre, leveraging their high endurance and ability to endure extreme conditions.
Some of the biggest challenges to integrating USVs into fleets are doctrine and bureaucracy – as teaming uncrewed with crewed assets raises questions as to long-standing naval processes.
France's Exail – born from the merger of iXblue and ECA Group – also promoted maritime domain awareness at the Emirati naval show.
Using expertise in autonomous surface and subsurface platforms and maritime sensors, Exail offered 'a complete ecosystem of data-acquisition solutions, contributing to an effective understanding of the maritime domain'.
Exail's Drix USV can be used in concert with a UUV for several missions and houses capabilities for collecting data.
Drix was one of 15 USVs and AUVs that recently participated in the USN's Digital Horizon uncrewed systems and artificial intelligence exercise in Bahrain.
The company also produces the A18D, a mid-size autonomous UUV for deep-water applications. Dedicated to seabed surveys, the platform can autonomously conduct missions at depths down to 3,000m.
Other systems highlighted by the company at the show included the FlipiCX remotely operated towed vehicle (ROTV) for autonomous surveys, the SeapiX-FLS forward-looking sonar, and Sams series synthetic aperture radars.
A model of the Aselsan Albatros-S swarming USV displayed at NAVDEX. (Photo: author)
While maritime domain awareness is one mission for USVs, Turkish firms Aselsan and Ares showcased the combat utility of the uncrewed systems.
Aselsan presented the Mir and Albatros-S platforms. The former can carry different payloads, giving it utility for anti-submarine warfare, ISR, mine countermeasures, surface warfare and other missions.
The Albatros-S is billed as a swarm boat, with Aselsan saying the system can navigate without human intervention. It can engage a target individually or as part of a multi-boat swarm.
Elsewhere, Ares presented numerous models of its ULAQ USV.
The dangers USVs pose to surface vessels were highlighted last year when Ukraine used a mix of uncrewed vessels and UAVs to attack Russian naval forces in the Black Sea.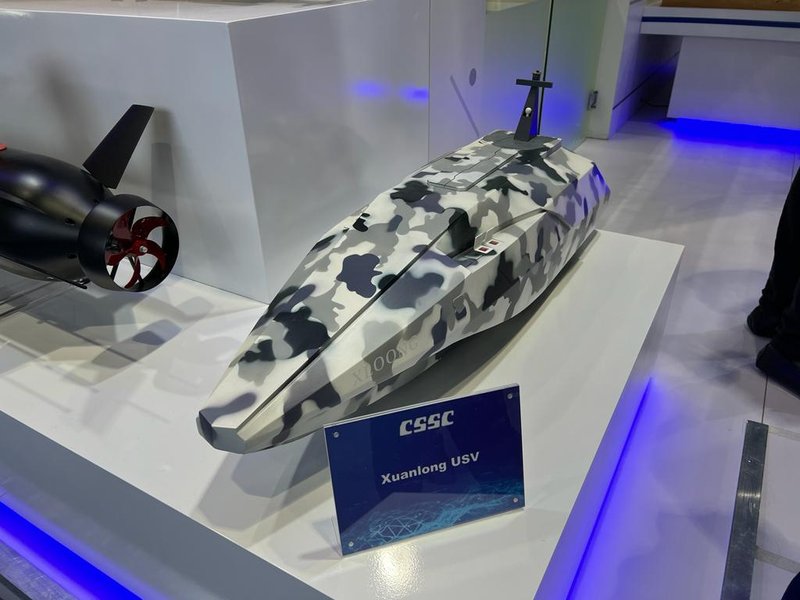 The Chinese Xuanlong USV has eight missile launch silos. (Photo: author)
At the show, several models of Chinese USVs were also on display by the China State Shipbuilding Corporation (CSSC).
One such USV, the Xuanlong, featured eight vertical launch missile silos.
Other Chinese systems included the JARI-USV multi-purpose boat and a trimaran-designed system akin to the DARPA Sea Hunter USV.
Shephard's IDEX and NAVDEX 2023 coverage is sponsored by: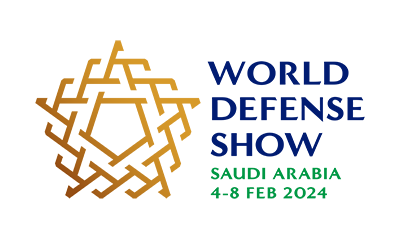 More from IDEX and NAVDEX 2023 | View all news