Home

>

News

>

IDEX 2023: US extends M1 Abrams tank support for MENA operators
IDEX 2023: US extends M1 Abrams tank support for MENA operators
General Dynamics Land Systems has been awarded additional Foreign Military Sales funds to extend technical support work for M1 Abrams tanks operated by Egypt, Morocco, Iraq and Saudi Arabia.
General Dynamics Land Systems (GDLS) has been awarded an $11,925,385 modification an existing contract for M1 Abrams main battle tank (MBT) systems technical support.
Work will be performed in at the company's Sterling Heights, Michigan plant with an estimated completion date of 29 February 2024.
The contract is paid for from Foreign Military Sales funds allotted for Egypt, Morocco, Iraq and Saudi Arabia, with US Army Contracting Command as the contracting activity.
Egypt
According to Shephard Defence Insight, Egypt was the first export customer for the M1A1 where it was locally produced using kits supplied by GDLS. A first batch of 555 tanks was delivered between 1990 and 1998, with later orders bringing the total number ordered up to 1,130. During the EDEX trade show in November 2021, it was reported that Egypt was seeking to upgrade its M1A1 fleet to a standard similar to the M1A2.
Iraq
The US agreed to sell 140 ex-US Army M1A1s upgraded to M1A1 AIM standard to Iraq in 2008. These were delivered between 2010 and 2011, followed by six more as aid in 2015. An FMS request by Iraq in 2014 for 174 additional M1A1s remains unfulfilled.
Morocco
Morocco ordered 222 ex-US Army Abrams in 2015, upgraded to the M1A1 Situational Awareness configuration. In December 2018, the US approved an FMS of an additional 162 M1A1 Abrams to Morocco. This allowed for the 162 tanks to be upgraded to M1A1 SA, M1A1M (with commander's independent thermal viewer) or the then-latest USMC M1A1 version with slew to cue capability.
Saudi Arabia
Saudi Arabia meanwhile was the first export customer for the M1A2 version, with 315 delivered from 1993. All were upgraded to M1A2S standard between 2012 and 2017, with many components of the M1A2 SEP installed, as well as new communications equipment and a commander's display panel.
Saudi Arabia received an additional 59 M1A1 AIM models upgraded to M1A2S standard between 2012 and 2014. A $1.15 billion FMS of 153 more M1A2S tanks to the kingdom was approved in 2016, to expand the existing fleet and replace vehicles lost in the Yemen Civil War. First deliveries under this contract took place in 2018 and were expected to be completed in 2020. However, photographs of a batch of M1A2S MBTs reportedly destined for Saudi Arabia were published in November 2021, suggesting deliveries were still ongoing at that point.
Shephard's IDEX and NAVDEX 2023 coverage is sponsored by: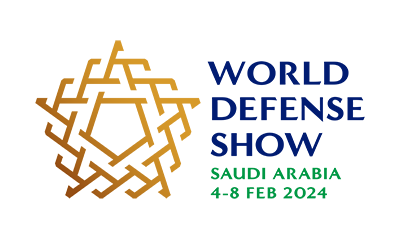 More from IDEX and NAVDEX 2023 | View all news