Home

>

News

>

IDEX 2023: Jaguar 6x6 recon vehicle touts for Middle East business as French deliveries ramp up
IDEX 2023: Jaguar 6x6 recon vehicle touts for Middle East business as French deliveries ramp up
Over 20 examples of the Naxter Jaguar 6x6 armoured reconnaissance vehicle have now been delivered to the French Army, with the company evidently eyeing sales in MENA countries which ordered the predecessor AMX-10RCR design.
Being shown for the first time in the Middle East is the latest Nexter Jaguar 6x6 reconnaissance vehicle which recently entered service with the French Army as a replacement for the AMX-10RCR and Sagaie armoured cars.
The example shown at IDEX 2023 is a pre-production version and will return to France after the show is over as there are no plans for any in-country trials.
Jaguar is one of three new wheeled AFVs to have recently entered service with the French Army, with the other two being the Griffon and Serval APCs which are the long-term replacement for the 4x4 VAB.
Export sales of the AMX-10RC were made to Morocco, which took delivery of 108 units and Qatar who took delivery of 12, with Nexter clearly taking aim at these replacement markets with the Jaguar.
Jaguar has a crew of three and is fitted with a two-person turret armed with a CTAI weapon feed by a linkless ammunition handing system which can fire a variety of 40mm natures including air-bursting and armour-piecing fin-stabilised discarding sabot.
It has no coaxial machine gun but instead a roof-mounted Arquus Hornet remote weapon station (RWS) armed with a 7.62mm MG. In addition carries a pod of two MBDA MMP anti-tank guided weapons on the right side of the turret which is retracted under armour when not deployed.
France has ordered 300 Jaguars of which the Belgian Army will take 60; according to a Nexter spokesperson over 20 have already been delivered to the French Army.
Production of Jaguar is undertaken at the main Nexter vehicle integration facility at Roanne alongside the Griffon and Serval 4x4 models.
Other key members of the Jaguar team are Thales for electronics and optronics and Arquus which is responsible for all automotive aspects including driveline, suspension and diesel power pack.
Shephard's IDEX and NAVDEX 2023 coverage is sponsored by: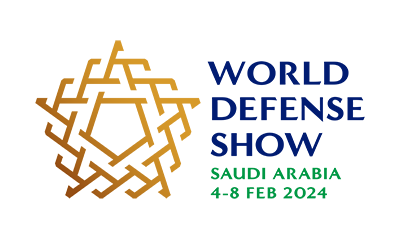 More from IDEX and NAVDEX 2023 | View all news