Home

>

News

>

IDEX 2023: Amphibious Patria 6x6 vehicle goes on show
IDEX 2023: Amphibious Patria 6x6 vehicle goes on show
6x6 Armoured Wheeled Vehicle is seen as natural complement to Patria's larger 8x8 design.
Shown for the first time in the Middle East is the latest Patria 6x6 Armoured Wheeled Vehicle (AWV) which is being adopted by an increasing number of countries in Europe including Estonia, Finland, Latvia and Sweden with Germany potentially being added.
According to Mikko Karppinen, senior VP, portfolio, at Patria, 'we will market the AWV 6x6 alongside the latest Patria 8x8 Armoured Modular Vehicle XP [Extra Performance, Payload and Protection] as they are complimentary vehicles."
The AWV is already in quantity production for Latvia which has ordered around 200 vehicles, and each customer will fit its own communications, battle management system (BMS) and weapon station. 
Related Articles
Will British Army Boxer IFVs feature the Patria Nemo mortar system?
IDEX 2023: Patria debuts through-life fleet support solution
IDEX 2023: Jaguar 6x6 recon vehicle touts for Middle East business as French deliveries ramp up
The vehicle shown at IDEX is fully amphibious, being propelled in the water by two shrouded propellers at the rear but the baseline model can ford to a depth of 1.5m. 
While the AWV is typically fitted with a protected or remote weapon station (RWS), trials have shown that it can support much heavier weapons such as the Patria 120mm NEMO mortar which is already in service in the Middle East for land and sea applications.
Typical gross vehicle weight (GVW) of AWV is around 28t depending of the level of ballistic and mine protection,  with the hull being of all welded steel armour which is bent into shape in some parts for greater strength. 
According to Patria maximum ballistic protection level is STANAG 4569 Level 4. Standard equipment includes a winch which can be used to the front or rear, with the option of a central tyre inflation system and cameras for situational awareness.
The AWV shown at IDEX 2023 is fitted with a Kongsberg RWS armed with a 12.7mm machine gun and a Javelin antitank guided weapon. Installed on the roof is a pintle-mounted 7.62mm MG to cover the rear arc plus a small UAV for reconnaissance purposes.
Shephard's IDEX and NAVDEX 2023 coverage is sponsored by: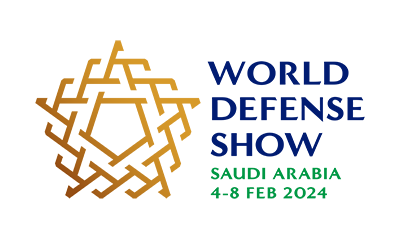 More from IDEX and NAVDEX 2023 | View all news