Home

>

News

>

Counter-drone solutions from East and West proliferate at IDEX 2023
Counter-drone solutions from East and West proliferate at IDEX 2023
There was no shortage of UAVs on display at IDEX 2023 in Abu Dhabi, and many companies brought their counter-drone systems too.
Several companies showcased their counter-UAS (C-UAS) solutions at IDEX 2023, including well-known defence giants and small companies too.
The Raytheon Technologies stand sported a replica of its high-energy laser (HEL) C-UAS system as the US Army is a few weeks away from deploying them.
Raytheon's director of requirements and capabilities for international HEL and C-UAS Jeff Newsom told Shephard that the service said it will begin using the first three systems in March or April, but the USAF has been using it since 2021.
Related Articles
IDEX 2023: EDGE details core business strategies after Milrem acquisition
IDEX 2023: Collins Aerospace partners with Saudi firm on UAS development
IDEX 2023: Saudi Arabia in frame to buy 'Korean Patriot' SAM system
'We currently have four customers, the US customers are in the public domain but others asked not to name them,' he added. 'We currently delivered a total of nine systems, and we are on contract to deliver four more.'
Raytheon said although it is a relatively novel solution, its system has operational time behind it and that can be a very important aspect for customers like the UAE.
However, the company understands that laser is not going to replace conventional systems. 'Lasers are really good at certain things, but there are limitations in the environment, for instance, where lasers need to be supplemental,' Newsom said.
The system can defeat drones up to NATO category two.
Lockheed Martin also gave a demonstration at IDEX of the capabilities of the HEL system it is currently developing. According to the firm, it will 'convert electrons to photons and gives more laser and less heat' and will disable threats with the 'speed of light'.
Lockheed Martin is working on HEL solutions that may be deployed in all three main domains.

The Chinese C-UAS manufacturer SkyFend says its technology can defeat all advanced small UAS. (Photo: SkyFend) 
From the other side of the Pacific Ocean, Chinese C-UAS solution manufacturer SkyFend showcased its portable and low-SWaP-C radar SkyfendDefender alongside its anti-drone jammer SkyfendHunter and SkyfendGuider, an intelligent C2 software package.
The SkyFend representative declined to discuss specifics with Shephard at the show, but according to the company's website, SkyfendDefender only weighs 2kg and enables precise detection of UAS over a large area, whereas the jammer is a cost-effective all-in-one system that can detect and defeat 'all advanced small UAS'.
The C2 system is said to connect jammers, radars and sensors to analyse threat levels and it generates strike strategies based on the detected information.
Retia, a Czech radar system provider, also displayed its ReGuard multi-purpose 3D radar at the show.
A company spokesperson told Shephard the radar can detect and track ground and slow, low-flying targets with a small radar cross-section.
ReGuard scans the space using electronic beam deflection. The radar can be supplied with a fixed or rotating base, but needs to be complemented with a secondary system that can engage the tracked target.
Lastly, during IDEX, Edge Group announced it had been awarded two contracts worth over AED70 million ($19 million) to deliver multiple V-Protect convoy protection solutions and its Skyshield C-UAS system. 
Shephard's IDEX and NAVDEX 2023 coverage is sponsored by: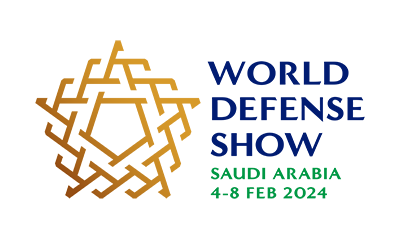 More from IDEX and NAVDEX 2023 | View all news