Home

>

News

>

Avon looks to further Middle East presence at IDEX
Avon looks to further Middle East presence at IDEX
Avon's plans for the region include localising production and engaging in the transfer of technologies.
Avon Protection is seeking to build on its footprint in the Middle East, providing hundreds of thousands of pieces of equipment to regional partners.
As a key partner to the UAE, Avon has delivered over 100,000 air purifying respirators or APRs to the emirates alone since 2017.
Building on this, the UK protective equipment company seeks new opportunities in the UAE alongside its partner, Abu Dhabi-based International Golden Group (IGG).
Related Articles
Spanish Army acquires advanced mobile CBRN laboratory
Eurosatory 2022: Avon Protection eyes data integration into CBRN equipment
IDEX 2023: Allen-Vanguard builds UAE counter-UAS and EOD capability
In support of the UAE's efforts to develop a more sovereign defence industrial base, Avon is exploring the localisation of production and assembly of its equipment via technology transfers.
Across the region, Avon has supplied some 300,000 systems over the past 13 years.
Speaking to Shephard, Avon Middle East, South and Central Asia sales director John Hodges said having supplied so many systems to the region, Avon now wanted to help customers in the Middle East advance their chemical, biological, radiological and nuclear (CBRN) capabilities.
Hodges added that for Avon, the future in the region was one of an embedded permanent presence.
He added that if Avon wanted to maintain its position as a leading player in the field, it needed to engage in the transfer of technology and localisation.
A first area of localisation could be aspects of the production of emergency escape hood systems.
Avon's NH15 combat escape hood was one of a number of its systems on display at the IDEX show. Other items included Team Wendy helmets, with Avon having acquired the ballistic protection company in 2020.
Hodges said Avon was looking to build on the acquisition and its partnership with other companies to improve further how the different aspects of personal protection equipment fit together.
The company also had on show its gloves and boots, designed for situations where enhanced CBRN protection is needed.
Hodges said a benefit of using Avon's gloves was that a wearer can still operate touchscreens through the material, an essential advantage as soldier-carried devices become more prevalent.
Shephard's IDEX and NAVDEX 2023 coverage is sponsored by: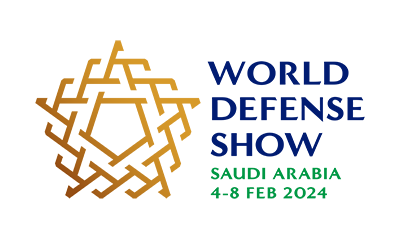 More from IDEX and NAVDEX 2023 | View all news