Home

>

News

>

IDEX 2023: Otokar awaits second Rabdan contract
IDEX 2023: Otokar awaits second Rabdan contract
Otokar has completed delivery of 8x8 Rabdan armoured vehicles to the UAE Army and is working on ambulance and 6x6 versions of the IFV design.
The first batch of 400 Rabdan 8x8 infantry fighting vehicles (IFVs) has now been delivered to the United Arab Emirates (UAE) Army and manufacturer Otokar is hopeful that additional orders will be placed in the future.
The Rabdans were delivered without turrets and communications equipment and this integration work was carried out in the UAE.
The UAE's Rabdans are fitted with a complete turret removed from Russian-supplied BMP-3 tracked IFVs, which is armed with a 100mm gun that can fire laser-guided projectiles in addition to conventional high explosive rounds. Mounted coaxially are a 30mm cannon and a 7.62mm machine gun.
Related Articles
IDEF 2021: Otokar unveils diesel-powered Akrep II
South Korea achieves largest ever export military sale with UAE missile contract
IDEX 2023: Inkas Titan armoured vehicle takes on new roles
The decision to deploy the Rabdan with the BMP-3 turret is that the latter's troop compartment at the rear was very cramped and as the Otokar vehicle is wheeled it has greater strategic mobility than the tracked BMP-3.
The Rabdan can be fitted with a range of weapon systems and was shown at IDEX 2023 equipped with a Shaheen 30 remote-controlled turret which is armed with a 30mm dual-feed cannon and 7.62mm coaxial MG.
In addition to commander, gunner and driver this version can carry eight dismounts. Cameras are provided to give the crew situational awareness through 360 degrees.
A prototype Rabdan ambulance has been built and tested, with a higher roof line for greater internal volume. This version would also potentially be suitable for use as a command post vehicle.
The next 8x8 version to be developed is expected to be a repair and recovery vehicle. 
A 6x6 Rabdan has also been built and tested but production orders have yet to be placed. This shares many components with the 8x8 model but is powered by a 450hp diesel engine instead of the latter's 600hp power pack. Like the 8x8 it is fully amphibious, with two water propellers under the rear of the vehicle.
Shephard's IDEX and NAVDEX 2023 coverage is sponsored by: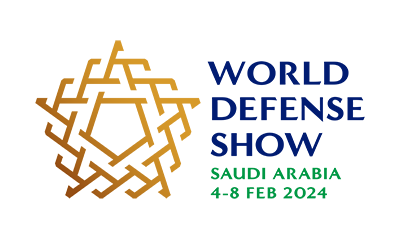 More from IDEX and NAVDEX 2023 | View all news