Home

>

News

>

IDEX 2023: Inkas Titan armoured vehicle takes on new roles
IDEX 2023: Inkas Titan armoured vehicle takes on new roles
UAE company Inkas Armored Vehicles has developed a flatbed weapon carrier version of its Titan armoured personnel carrier.
Dubai-based Inkas Armored Vehicles is exhibiting a new variant of its Titan 4x4 armoured vehicle at IDEX 2023.
Titan was originally developed by as an APC and in this configuration has a crew of two and can carry ten dismounts who can rapidly exit via doors in the sides and rear.
The company has now developed a version called Titan-GT which has a two-door fully protected cab to the rear of the engine compartment and a flatbed at the immediate rear on which a variety of weapons can be installed.
Related Articles
Paramount Group introduces Marauder Mark 2 armoured vehicle
PT Pindad and Arquus show Anoa 3 APC at Indo Defence 2022
IDEX 2023: Jordanian private venture mortar ready for production
This model has a gross vehicle weight (GVW) of 7t before the weapon is mounted on the rear platform.
The Titan-GT shown at IDEX 2023 is fitted with a full-scale mock-up of the Russian ZU-23 twin 23mm anti-aircraft gun, which operational experience has shown to be highly effective in the ground role.
The weapon is configured for operation by one person rather than two and is fitted with its own power unit for traverse and elevation.
To provide a more stable firing platform four stabilisers are lowered to the ground manually. Other types of weapon that could be installed on the flatbed according to the company are larger-calibre guns as well as various types of missiles and unguided rockets.
The Titan is based on a Dodge Ram 5500 commercial chassis powered by a 6.7l engine developing 345hp at 2,400rpm, coupled to a fully automatic transmission which gives a top road speed of up to 100km/h.
According to Inkas, the most significant modification to the chassis is upgrading the suspension with the armoured steel hull providing ballistic protection to STANAG 4569 Level 2.
Shephard's IDEX and NAVDEX 2023 coverage is sponsored by: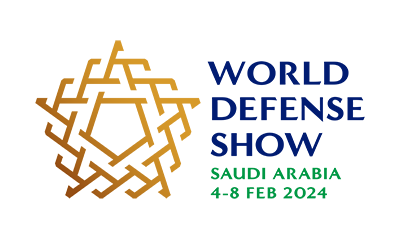 More from IDEX and NAVDEX 2023 | View all news