Home

>

News

>

IDEX 2023: France weighs air defence needs as global SAMP/T NG production kicks off
IDEX 2023: France weighs air defence needs as global SAMP/T NG production kicks off
Having signed a global production contract, Eurosam is ready to deliver air defence systems to Paris and Rome in 2025.
Speaking at IDEX 2023, Eurosam MD Eva Bruxmeir said the first SAMP/T (Sol-Air Moyenne-Portée/Terrestre) New Generation (NG) missile systems would be delivered to France and Italy in 2025.
One year later, in 2026, systems will be available for other customers, including potential new exports.
Under current plans, eight SAMP/T NG systems will be supplied to France and five to the Italian Army. Work is also under way on a contract to supply an undisclosed number of air defence systems to the Italian Air Force.
During a press conference at IDEX, Eurosam would not be drawn on the number that the air force could procure. Shephard expects it to be in the region of five systems, giving Italy a total of ten SAMP/T NGs.
The launch of global production traces back to the laying out of common requirements by Paris and Rome in 2021.
Since then, with the Russian invasion of Ukraine, European countries have begun to reassess their requirements for air defence.
Having currently signed for eight systems, France is believed to be rethinking how many it needs. This could lead to additional units being signed for if they are found necessary.
At the recent Munich Security Conference, French President Emmanuel Macron floated the idea of a conference on European air defence capabilities. Paris' military planning law process could uplift France's capabilities.
The SAMP/T NG integrates two new radars, the Leonardo Kronos Grand Mobile High Power for Italy and the Thales Ground Fire 300 for France. The NG system also benefits from a new engagement module and enhanced launchers. SAMP/T NG has a 350km detection and 150km engagement range.
One SAMP/T NG battery comprises four main elements: up to 48 ready-to-fire Aster missiles; one multi-function radar; one engagement module; and up to six launchers – each capable of carrying eight missiles.
Each element is truck-mounted, with a Eurosam representative explaining that mobility was a vital part of the system's benefit. With detection and counter-battery fire becoming so prevalent, the ability to fire a missile and move is crucial to avoid the launcher being struck by returning fires.
The C2 system for the air defence capability can also receive tracks from other radars, which can be used to cue missiles.
The NG can also integrate short-range air defence systems or missile launchers, giving operators more interception options depending on the threat.
Eurosam told Shephard that the roadmap for development also included capabilities to intercept targets travelling at faster than supersonic speeds.
Italy and France also recently agreed to donate existing SAMP/T air defence systems to Ukraine. Under current plans, one SAMP/T system will be supplied to Kyiv in the spring of this year.
Shephard's IDEX and NAVDEX 2023 coverage is sponsored by: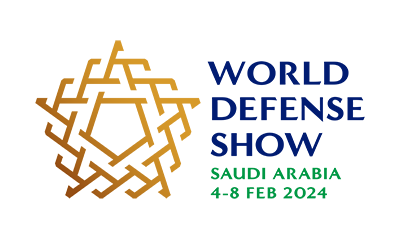 More from IDEX and NAVDEX 2023 | View all news