Home

>

News

>

IDEX 2023: Bayraktar TB2 to dominate Middle East UAV spending
IDEX 2023: Bayraktar TB2 to dominate Middle East UAV spending
Nearly two-thirds of spending on unawarded UAS programmes in the Middle East could be accounted for by procurement of TB2s.
With IDEX 2023 around the corner, $5.56 billion remains available from unwarded Middle Eastern UAV programmes, 10.65% of the $52.26 billion available in UAV programmes globally, according to Shephard Defence Insight data.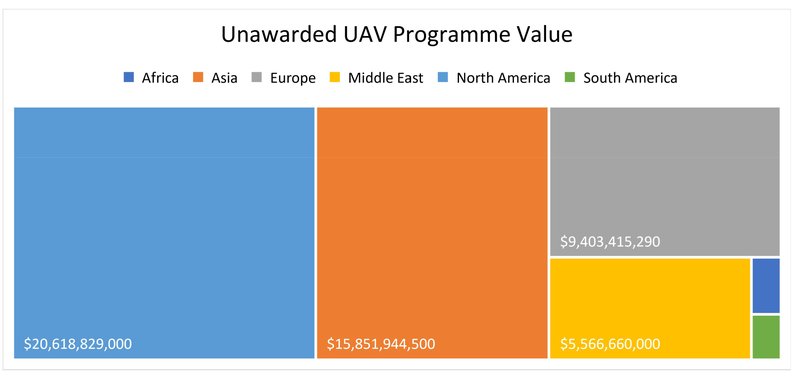 Source: Shephard Defence Insight
$1.77 billion of this unawarded money is forecast to be spent on the Bayraktar TB2. The UAV is popular in the region, with $3.96 billion forecast to be spent on the platform between 2016 and 2026.
This accounts for 66.58% of forecast global spending on the platform in this period, more than quadruple the forecasted TB2 spending of any other region.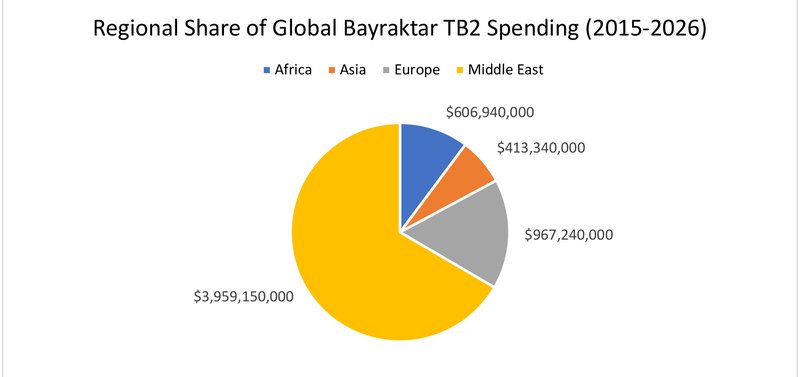 Source: Shephard Defence Insight
The UAE contributes 50.52% of the Middle East's estimated TB2 spending thanks to its reported $2 billion acquisition of 120 units, which reportedly involves domestic industrial participation.
The UAE's own drone industry is maturing, with UAVs from Halcon and Adasi, subsidiaries of Edge Group, expected to be heavily featured at IDEX 2023.
Any domestic industrial participation included in the reported TB2 deal will only further develop this sector and may lead to Emirati drones claiming a larger share of the $5.56 billion in unawarded Middle Eastern programmes in the coming years.
Shephard's IDEX and NAVDEX 2023 coverage is sponsored by: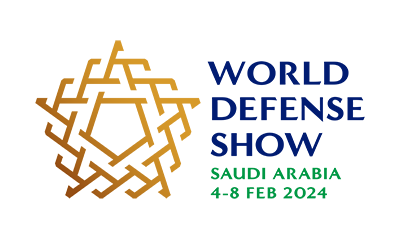 More from IDEX and NAVDEX 2023 | View all news