Home

>

News

>

IDEX 2023: Saudi Arabia in frame to buy 'Korean Patriot' SAM system
IDEX 2023: Saudi Arabia in frame to buy 'Korean Patriot' SAM system
South Korea's LIG Nex1 is confident Saudi Arabia will become the next customer for its Medium-range Surface-to-Air Missile Block-II after the UAE.
LIG Nex1 displayed its Medium-range Surface-to-Air Missile Block-II (M-SAM II) system at IDEX 2023 just over a year after the UAE signed a $3.5 billion deal with the Korean state defence procurement agency for the missile.
Talking to Shephard during the show, LIG chief manager for UAE business Eric Yoon said delivery of the undisclosed number of M-SAM systems had already began last year and is expected to be completed by 2027.
Yoon also said the company is currently in discussion with Saudi Arabia about the sale of the high-to-medium altitude air defence weapon that the manufacturer dubs the 'Korean Patriot' system.
Related Articles
IDEX 2023: Collins Aerospace partners with Saudi firm on UAS development
IDEX 2023: Quantum Systems drone proves popular in Ukraine
IDEX 2023: KAI showcases developmental tiltrotor UAV
LIG is confident the sale will be conducted this year or next year at the latest, he added.
The first M-SAM system, which could intercept enemy aircraft, entered service with the Korean military in 2015.
The upgraded M-SAM Block II, developed by the Agency for Defense Development (ADD) and manufactured by LIG Nex1, Hanwha Systems and Hanwha Defence, is designed to also intercept lower-tier ballistic missiles flying at altitudes of below 40km.
It has a maximum range of 70km with 80% and 95% accuracy firing one and two missiles, respectively.
Yoon said LIG offers a cost-effective solution for countries.
Similar to the Turkish Siper SAM, the M-SAM II could find its way into the inventories of countries that cannot buy US or European systems due to their high price, will not buy Israeli equipment for political reasons, and cannot buy Russian as the country is embroiled in sanctions.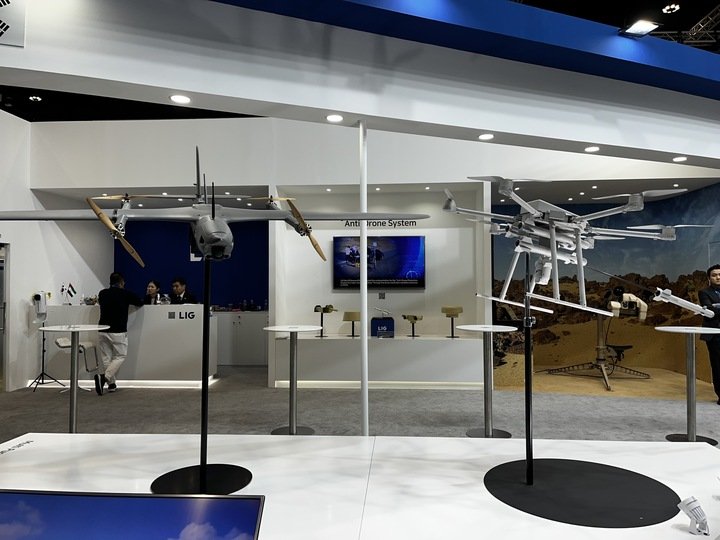 LIG Nex1 also showcased two UAS concept designs, both of which are expected to be ready within the next two years. (Photo: author)
The Turkish product has more than double the range of the Korean system, although it is not able to detect and engage ballistic missiles.
The M-SAM II serves as the core weapon system for the Korea Air and Missile Defense (KAMD) network, able to respond to ballistic attacks and provide surface-to-air defence capability against enemy aircraft with longer range than M-SAM Block I.
LIG also showcased two UAS concept designs, both of which are expected to be ready within the next two years. 
Yoon said one of them is developed for infantry and light vehicle engagement. It will be able to carry small missiles and loitering munitions with a range of up to 2km or 30-40 minutes of operation.
The other design with similar range is a 15kg multi-purpose drone, chiefly for ISR purposes, but will be able to engage the same targets as it can carry smaller missiles up to 1kg. 
It will have foldable wings and can be carried as a backpack by dismounted troops.
Shephard's IDEX and NAVDEX 2023 coverage is sponsored by: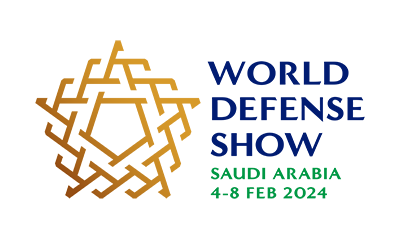 More from IDEX and NAVDEX 2023 | View all news