Home

>

News

>

IDEX 2023: Jordanian private venture mortar ready for production
IDEX 2023: Jordanian private venture mortar ready for production
The Al Tareq mobile 81mm mortar is fitted on a modified 4x4 Land Cruiser platform with crew protection and a roof machine gun mount.
The Jordanian Design and Development Bureau (JDDB) has completed trials of its latest private venture Al Tareq 81mm mobile mortar system (MMS) and production can commence as soon as a contract is placed.
The MMS uses a long-wheelbase Toyota Land Cruiser 4x4 chassis in four-door configuration with the rear modified to accommodate a US 81mm M252 smoothbore mortar fitted with a JDDB electro-hydraulic laying system which retains the original baseplate.
The M252 is deployed over the rear until the baseplate reaches the ground to provide a stable firing platform. The Al Tareq is fitted with a computerised fire control system (FCS) with a manual backup.
Related Articles
Jordan establishes Middle East's first drone and electronic warfare test range
Will British Army Boxer IFVs feature the Patria Nemo mortar system?
IDEX 2023: Digital Bit heads for new markets with remote weapon station range
According to JDDB, maximum range firing for a standard (HE) mortar bomb is 5,935m and a total of 98x81mm mortar bombs are carried which would typically include HE, smoke and illuminating.
The cab has level B6 ballistic armour for the crew of five with rollover protection and a front-mounted winch for self-recovery operations.
The roof of the cab has a ring mount with a standard .50cal M2 HB machine gun which is provided with a shield to protect the gunner over the frontal arc.
Mounted to the rear of the MG are five boxes each holding 100 rounds of ready use 12.7mm ammunition.
A standard infantry 81mm M252 mortar is normally carried broken down in the rear of a vehicle and then assembled, which takes time, and in soft terrain the base plate can sink into the ground and requires effort to dig out.
By contrast the Al Tareq MMS can come into action, carry out an accurate fire mission and then redeploy before counter-battery fire so enhancing survivability of the platform and crew.
Shephard's IDEX and NAVDEX 2023 coverage is sponsored by: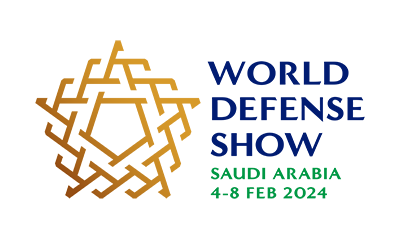 More from IDEX and NAVDEX 2023 | View all news