Home

>

News

>

IDEX 2023: Digital Bit heads for new markets with remote weapon station range
IDEX 2023: Digital Bit heads for new markets with remote weapon station range
Digital Bit now has over 100 orders for its remote weapon stations, and displayed new vehicle and weapon integration options at IDEX.
Romanian company Digital Bit has confirmed that it has now sold around 100 of its remote weapon stations (RWS) to undisclosed export customers, including a batch for installation on 4x4 APCs for deployment by the United Nations.
At IDEX 2023 its latest Resilient x11 Advanced Combat System (ACS) integrated the well-stablished Agil RWS with a Force Management System (FMS) is being shown fitted to the locally produced Nimr Hafeet Mk 2 6x6 protected mobility vehicle.
This RWS is armed with a 12.7mm M2A2 HB machine gun which is fed from the left with a Javelin anti-tank guided weapon installed on the right side. This version has been fully tested and is ready to enter production.
Related Articles
WDS 2022: Nimr and Yahsat team up for vehicle-based SATCOM
IDEX 2023: Vegvisir adds mixed reality to vehicle situation awareness
NAVDEX 2023: Rafael showcases maritime UAS defence with Typhoon RWS
Another alternative weapon fit on the right side is a pod of two unguided RPG-7 launchers with the actual grenade having different warheads to meet different user requirements.
The Hafeet Mk 2 is also fitted with two Digital Bit camera pods which provide situational awareness across 360 degrees, with images displayed on flat screens inside the hull.
The RWS sighting system includes a day camera and thermal imaging camera and was also developed by Digital bit.
The RWS can also be fitted with NATO 7.62mm, Eastern European 7.62mm or 12.7mm MGs which feed from the opposite side. At least one export customer has taken delivery of the RWS the Russian 12.7mm DShK MGs integrated.
Features of the RWS include built-in test equipment, an ammunition counter, automatic sector scanning and integrated video according to Bogan Barbulescu, managing director of Digital Bit. 'It is a very flexible RWS and can be tailored to meet the end user's specific operational requirements,' he said.
In addition to AFVs it can be installed on unprotected light vehicles, UGVs and naval craft.
Shephard's IDEX and NAVDEX 2023 coverage is sponsored by: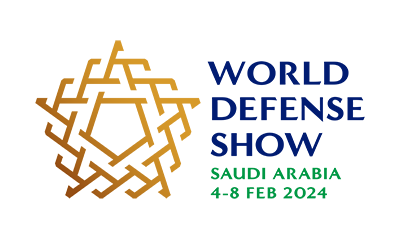 More from IDEX and NAVDEX 2023 | View all news