Home

>

News

>

IDEX 2023: Codan Communications presents new squad radio
IDEX 2023: Codan Communications presents new squad radio
The company's new squad radio system can self-heal and relay information across a network.
At IDEX 2023 in Abu Dhabi, Codan Communications showcased its new squad radio system featuring conformal antennas and a small form factor.
The Sentry Mesh 6161-L software-defined radio is based on Codan/Domo Tactical Communications (DTC) MANET Mesh waveforms, which have been field-proven by a number of militaries.
Sentry Mesh 6161-L was designed to address the needs of soldier modernisation programmes, and offers up to 2W of output.
Related Articles
US seeks resilient waveforms for improved C4ISR interoperability
Meshing UAS gives smaller systems strategic capabilities, Textron says
Spain acquires additional Elbit radios to support NATO commitments
Codan VP of systems and solutions Steven Jenkins said the mesh radio system could self-heal, ensuring squad members maintain the ability to communicate.
Unlike traditional radios, the Squad MESH 6161-L uses conformal antennas, which can be routed through the soldier's vest, providing a much reduced visual signature in comparison to conventional antennas
According to Jenkins, this has several benefits, including improved transmissions and not making a wearer look like a more significant target to an adversary.
The system can also relay messages across the network of radios, meaning personnel can keep in contact without a line of sight as long as other system users are between them.
Jenkins described the radio's waveform as 'very robust'. A key aspect of the design of the solution is simplicity, with minimal ports and rationalised controls.
The solution can also allow users to hear different talkgroups in different ears, allowing forces on the ground to listen to each other as well as information from an HQ or command centre.
Shephard's IDEX and NAVDEX 2023 coverage is sponsored by: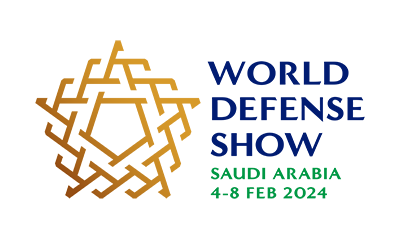 More from IDEX and NAVDEX 2023 | View all news