Home

>

News

>

IDEX 2023: Collins Aerospace partners with Saudi firm on UAS development
IDEX 2023: Collins Aerospace partners with Saudi firm on UAS development
Collins Aerospace will integrate a number of its mission systems and software with SRB Aerial Systems' UAS platforms under a memorandum of understanding that is hoped to evolve into a long-term strategic partnership.
Collins Aerospace signed an MoU with Saudi tactical UAS (TUAS) developer SRB Aerial Systems at IDEX 2023 on 21 February to support research, development and execution of UAS and robotics systems for the Kingdom of Saudi Arabia (KSA).
The partnership will see the integration of Collins' software, radio communication, imaging and sensor expertise into SRB's platforms. The integration will also include TASE 400, Piccolo Elite, SCISR Radio and Rapid Edge mission systems.
CEO of SRB Ahmed Al-Jehani said at the signing ceremony that the partners will develop a framework to support UAS endeavours to grow the company's offering.
Related Articles
NAVDEX 2023: Rafael showcases maritime UAS defence with Typhoon RWS
IDEX 2023: Leonardo highlights fifth-generation features of fighter-attack aircraft
IDEX 2023: EDGE details core business strategies after Milrem acquisition
Colin Mahoney, president, customer and account management, at Collins Aerospace added: 'This partnership is key in supporting the Kingdom of Saudi Arabia's Vision 2030 to bring locally owned and manufactured products to KSA.'
SRB has a family of UAS, and under the MoU the companies will collaborate on all types of platforms. However, the main focus seems to be on the SRB's 'mothership', the Abqaiq M2DU, named after a Saudi oil processing facility that was attacked by Houthi rebels in 2019.
Talking to Shephard at the show, Collins Aerospace senior BD manager for autonomous systems Nick Maxey said the SRB UAS concept ' has gone through about three and a half years in the making to get where it is now.'
Maxey said Collins jumped on board nine months ago to augment the SRB platforms.
'What we're effectively doing is helping them deliver what the customer needs as quickly as possible.' — Nick Maxey, Collins Aerospace senior BD manager for autonomous systems
When asked if the partnership could see the integration of other types of payloads, such as the Coyote expendable UAS built by Raytheon Technologies, he said 'there is nothing that isn't in the roadmap'.
But the emphasis is on Saudi content due to the localisation requirements set out by the country's government.
One of the key aims of Vision 2030 is to enhance local content in various sectors, through localising production to raise Saudi Arabia's competitiveness and create sustainable job opportunities.
'What we're effectively doing is helping them deliver what the customer needs as quickly as possible,' Maxey said.
He added that the MoU is just the first step, and the companies are hoping to create a long-term strategic partnership in the near future.
SRB is currently working on the second-generation Abqaiq UAS. It is in the development phase with the first flight tests due in July.
The first generation was designed for STOL as a response to requirements from the Royal Saudi Land Forces and the Royal Saudi Naval Forces, but it only served as a proof of concept.
The second-generation aircraft will have a payload capacity of around 50kg at first.
SRB COO Tarik Solomon told Shephard that small-batch manufacturing of the UAS 'might be accepted' next December, and the partners are hoping to begin such manufacturing in the next two to three years.
He added that this 'could be accelerated if necessary.'
Solomon also said that the main objective is to sell for the Saudi Armed Forces, but also to attract foreign investment into the country.
Asked if the consortium was ready to accept additional partners, he said 'Collins was only the first partner' and that SRB is 'already in conversation with other international partners'.
According to a data sheet provided by SRB, the Abqaiq is highly modular and versatile with CG modules. It has mission-specific interchangeable tilt wings with propulsion modules for VTOL and STOL.
Abqaiq has rapid recharging and is said to be able to conduct crewed-uncrewed teaming operations, and has the ability to carry various loitering munitions and miniature strike weapons.
Shephard's IDEX and NAVDEX 2023 coverage is sponsored by: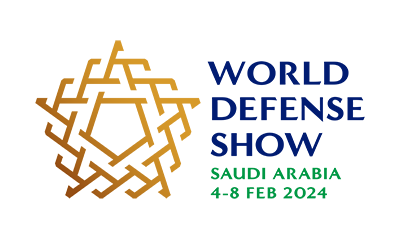 More from IDEX and NAVDEX 2023 | View all news