Home

>

News

>

IDEX 2023: KAI showcases developmental tiltrotor UAV
IDEX 2023: KAI showcases developmental tiltrotor UAV
Korea Aerospace Industries (KAI) is showcasing two developmental uncrewed platforms at IDEX 2023, the Night Intruder 500 Vectored Thurst (NI-500VT) and Air Launched Effect (ALE).
The NI-500VT, represented by a 1:3 scale model at IDEX 2023, is powered by an electric and gasoline hybrid propulsion system. According to documentation on the KAI stand, the tiltrotor aircraft has a 4.3m wingspan, 450kg MTOW and up to 5h endurance. 
A KAI representative told Shephard that the platform is being developed to host ISR payloads, but other payloads could also be fitted to the platform as its development progressed. 
He added that two technical demonstrator units are being tested and that the drone's development path will take another five years. KAI first showcased the UAV in a promotional video during ADEX 2021. 
Related Articles
Korean UAVs rise to the fore at Seoul ADEX
IDEX 2023: Bayraktar TB2 to dominate Middle East UAV spending
IDEX 2023: Ukrainian industry highlights loitering munitions and UAVs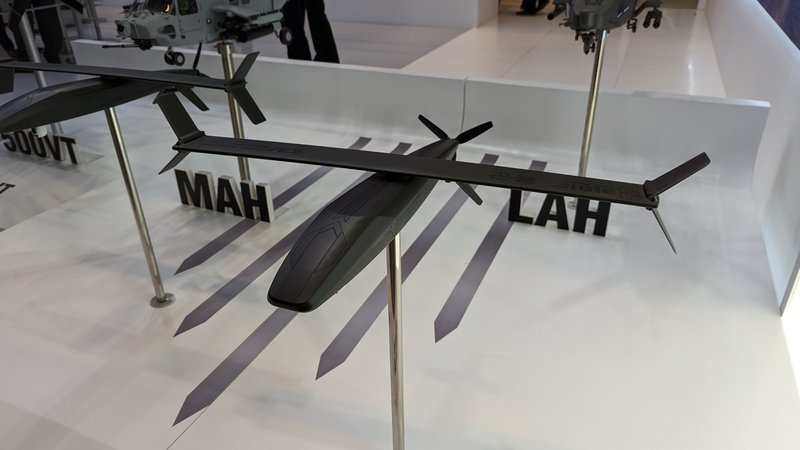 KAI displayed two scale models of the ALE at IDEX 2023. (Photo: author)
The other uncrewed platform KAI showcased at IDEX 2023 was the ALE. The under-development tube-launched drone is set to come in two variants, one of which features an ISR payload and one which hosts a warhead and acts as a loitering munition. 
At IDEX, KAI displayed a 1:10 scale model of the Maritime Attack Helictoepr (MAH), hosting a quad-tube launcher for the ALE under one of its stub wings alongside four mounts for missiles.
Shephard's IDEX and NAVDEX 2023 coverage is sponsored by: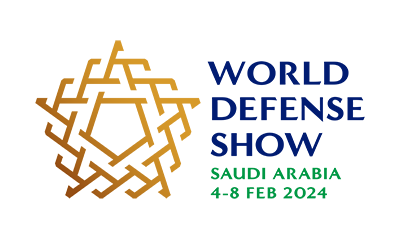 More from IDEX and NAVDEX 2023 | View all news