Home

>

News

>

IDEX 2023: General Atomics showcases SkyGuardian UAV with Emirati weapons
IDEX 2023: General Atomics showcases SkyGuardian UAV with Emirati weapons
Pictures showing Halcon weapons on the MQ-9B SkyGuardian indicate that a stalled UAE programme to purchase the UAS is back on.
At IDEX 2023, US drone manufacturer General Atomics Aeronautical Systems (GA-ASI) showcased an MQ-9B SkyGuardian UAV carrying Halcon missiles.
A picture of the aircraft carrying multiple types of Emirati weapons was on show at the company's stand.
The image showed the MQ-9B fitted with Halcon's Thunder P-31, Thunder P-32 and Desert Sting systems.
Related Articles
General Atomics expands Belgian SkyGuardian support team
India set to manufacture parts for GA-ASI UAVs
IDEX 2023: Edge acquires majority stake in UGV firm Milrem
The UAE was approved to buy the US-built MQ-9B SkyGuardian UAS in 2020. However, in 2021 a letter of acceptance for the programme was reportedly withdrawn after the Biden administration put the brakes on the sale of the UAS and F-35s to the country.
The imagery of the UAE weapons on the aircraft suggests that an Emirati purchase of the UAS may be back on the cards.
According to the US State Department's original notification of the potential Foreign Military Sale in November 2020, the then deal for 18 MQ-9B's and related equipment to the UAE would cost an estimated $2.97 billion.
Speaking to Shephard at IDEX, GA-ASI strategic communications and marketing senior director C Mark Brinley said GA-ASI and the UAE were great partners and continued to discuss the future of the relationship.
Looking to the future, he added that GA-ASI was looking forward to continuing to work with the UAE and working on integration with Edge.
At this stage, the Halcon weapon systems have not been tested with the aircraft. Brinkley said GA-ASI saw the value in integrating UAE-made systems into the aircraft.
Halcon designs and produces precision-guided weapons and loitering munitions and is part of the EDGE conglomerate.
The Thunder system provides guided delivery for standard Mk81 (P-31) and Mk82 (P-32) aerial munitions.
The guided bomb kit combines inertial and satellite navigation to guide a weapon to programmed co-ordinates and can also use an optional semi-active laser seeker for increased precision.
With a range of less than 20km, the P-31 Thunder has a gross weight of 140kg, 110kg of which is the warhead. The heavier P-32 Thunder features a larger 209kg warhead.
Desert Sting is a family of air-released glide weapons that can be deployed on crewed aircraft and UAVs.
Recently, it was announced that Indian companies would produce components for GA-ASI's UAS, hinting that a purchase of the aircraft by Delhi is closer to being signed.
Shephard's IDEX and NAVDEX 2023 coverage is sponsored by: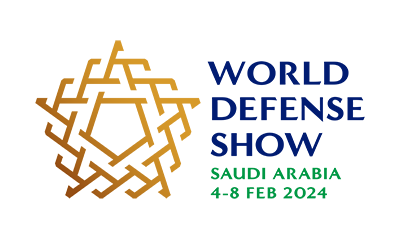 More from IDEX and NAVDEX 2023 | View all news