Home

>

News

>

NAVDEX 2023: Fincantieri offering S800 small submarine to Pakistan
NAVDEX 2023: Fincantieri offering S800 small submarine to Pakistan
Presented at NAVDEX in Abu Dhabi, the S800 is pitched as a middle-of-the-market boat between midget submarines and larger designs.
Italian shipbuilder Fincantieri is offering its S800 small submarine to Pakistan to meet its naval requirements.
Suited for ASW, intelligence-gathering and maritime security missions, the submarine is designed to operate in shallower waters with a small crew of just 18.
The S800 represents an additional option for larger navies that need smaller assets to patrol coastal areas, relieving larger SSKs from those tasks, or for tier-two navies that lack the capability to operate larger platforms.
The S800 also presents an interesting option for navies looking to dip their toes into submarine operations without procuring large traditional boats.
The submarine has been developed with low maintenance and high automation in mind.
Shephard understands the platform has been proposed to Pakistan to meet its vessel requirements.
The Italian shipbuilder is fully open to transfer of technology (ToT) agreements, which Islamabad would likely be keen on, building on the experience in partnerships with France, Turkey and China.
The submarine design has reportedly also drawn interest from countries in the Gulf region.
With shallow waters, the Fincantieri submarine could be an attractive and more affordable option for Gulf countries looking to develop their underwater capabilities.
Fincantieri is understood to have discussed the product as part of Doha and Rome's ongoing shipbuilding relationship.
From a technical perspective, the S800 has a submerged displacement of 850t. Measuring 51m in length, according to Fincantieri, the platform has an operational depth of 250m. Powered by AIP in different configurations, the boat can reach a maximum speed of over 15kt.
Like most modern submarines, the sail has no fins and features an optronic non-penetrating mast, with two small fins placed in the higher part of the hull.
The S800 can be fitted with an external payload on the aft deck for special forces operations, such as CABI Cattaneo's Deep Guardian shelter.
Offensive capabilities come in the form of five tubes for weapons like the Leonardo Black Shark torpedo.
The submarine is understood to share several components with Italy's new U212NFS platform, ranging from the EW suite to the boat's combat management system.
Shephard's IDEX and NAVDEX 2023 coverage is sponsored by: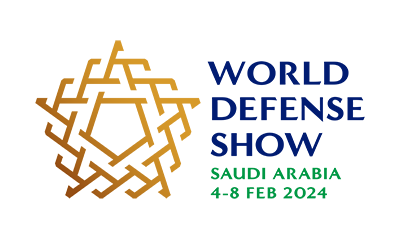 More from IDEX and NAVDEX 2023 | View all news