Home

>

News

>

IDEX 2023: Egypt takes COTS route for protected vehicles
IDEX 2023: Egypt takes COTS route for protected vehicles
The Temsah-4 armoured vehicle is based on a Mercedes-Benz chassis to reduce through-life costs and features scalable protection levels.
The Egyptian Engineering Industrial Complex has developed a range of protected mobility vehicles called Temsah, which are based on proven commercial-off-the-shelf chassis to reduce lifecycle costs.
Shown at IDEX 2023 was the Temsah-4 based on a Mercedes-Benz 1725 Atego 4x4 chassis, with a maximum gross vehicle weight of 15t of which 4t is payload.
The front-mounted power pack consists of a 245hp diesel engine coupled to an automatic transmission which gives a maximum road speed of up to 95km/h.
Related Articles
New AFVs and artillery offer options for Egypt
Indian Army looks for numerous ATVs, RWS and light bullet-proof vehicles
ST Engineering teases new smart 4x4 hybrid electric vehicle at IDEX 2023
In addition to the commander and driver it can carry six dismounts, with options including blast-attenuating seats, runflat tyres and a central tyre inflation system.
Cameras provide situational awareness through 360 degrees and there is a single night vision camera for the driver.
The welded steel hull provides ballistic protection to level BR6 but this can be upgraded.
The example shown at IDEX 2023 was fitted with the Eagle remote weapon station (RWS) developed by Arab International Optronics, which is typically armed with a stabilised 12.7mm machine gun (MG) with feed from the left and the optronics package on the right.
It can also be fitted with other MGs including Russian 12.7mm and 14.5mm KPVT heavy guns which feed from the right.
The sensor package consists of a uncooled thermal camera, day camera and laser rangefinder with a maximum range of 3,300m. The RWS also features an embedded simulator and a ballistic calculation computer.
Other members of the Temsah 4x4 family include the Sherpa which is based on a French Arquus Sherpa 4x4 chassis as well as the compact Temsah 3, 5 and 6 which in addition to being marketed in APC configuration are also available as pick-ups.
Shephard's IDEX and NAVDEX 2023 coverage is sponsored by: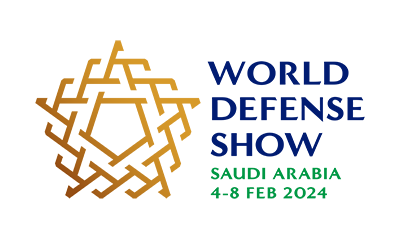 More from IDEX and NAVDEX 2023 | View all news