Home

>

News

>

IDEX 2023: Quantum Systems drone proves popular in Ukraine
IDEX 2023: Quantum Systems drone proves popular in Ukraine
At IDEX 2023, Quantum Systems displayed its two-in-one reconnaissance drone that has proven popular with Ukrainian forces due to its ease of use and ability to operate in GPS-denied environments.
Martin Herkommer, Quantum Systems' director of governmental sales, told Shephard at IDEX 2023 that Ukrainian forces currently operate 50 units of the 2-in-1 drone that can be operated in either fixed-wing Vector or rotary-wing Scorpion configuration. This quantity will increase following an order for 105 additional platforms announced in January 2023.
According to Herkommer and chief sales officer Sven Kruck, this sale reflects Ukraine's appreciation of the Vector/Scorpion system. They said this preference had kept other systems sent to the country boxed and out of active use.
The spokespeople highlighted two main reasons for this. First, Ukraine has continually been able to use the drone in GPS-denied environments, and Russian forces have not once denied its radio link since the conflict began.
Related Articles
IDEX 2023: Bayraktar TB2 to dominate Middle East UAV spending
IDEX 2023: Ukrainian industry highlights loitering munitions and UAVs
IDEX 2023: Israeli hydrogen-powered heavy lift UAS to fly by summer
Secondly, the drone has a low logistical footprint due to its VTOL capability in either configuration and is controlled from a GCS that allows one user to follow all mission-relevant steps, from planning to execution. This ease of use has proved invaluable to a military that received a wealth of different equipment in such a short space of time.
The drone is not just popular in Ukraine. In October 2022, deliveries of the system to the Netherlands were completed. At IDEX, Herkommer told Shephard that the US Marine Forces Special Operations Command (MARSOC) had also recently received 50 units. 
German crews had also been operating two platforms as part of humanitarian assistance following the Kahramanmaras earthquake.
Although not physically displayed, Quantum Systems also introduced the Trinity Tactical at IDEX 2023. The fixed-wing VTOL-capable UAV is an evolution of the Trinity F90+. It can host a range of payloads, from high-resolution RGB cameras to multi-spectral cameras and LiDAR sensors.
Like the Vector/Scorpion, the Trinity is controlled from a rugged laptop, can be transported in backpacks between missions and contains an encrypted data link. The platform has an MTOW of 5.5kg, a wingspan of 2.4m, a payload capability of 1kg and a maximum flight altitude of 4,500m.
Shephard's IDEX and NAVDEX 2023 coverage is sponsored by: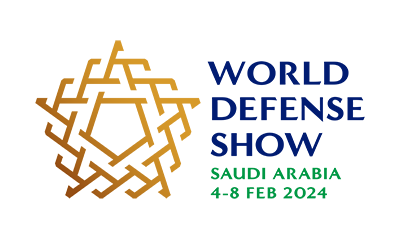 More from IDEX and NAVDEX 2023 | View all news