Home

>

News

>

IDEX 2023: Israeli hydrogen-powered heavy lift UAS to fly by summer
IDEX 2023: Israeli hydrogen-powered heavy lift UAS to fly by summer
Heven Drones expects the first flights with the hydrogen fuel-powered H2D 55 UAS to take place next July.
Israeli UAS developer and manufacturer Heven Drones showcased its hydrogen fuel cell system-powered UAS concept at IDEX 2023.
During the show, the company's founder and CEO Bentzion Levinson told Shephard that his goal is not just to develop uncrewed aircraft with cameras, but 'flying robots'.
'Essentially we want to help drones take action and do things like robots with humans in many different scenarios,' he added.
Related Articles
Liquid hydrogen tank for ScanEagle 3 undergoes tests
UK to accelerate heavy lift UAS technology development
infiniDome unveils latest iteration of anti-jamming technology for drones
Heven developed its first battery-powered UAS three years ago which had an operational time of about 30 minutes.
Then, in October 2021, the company and Plug Power formed an alliance to jointly develop hydrogen fuel cell-powered heavy-lift actionable drones and related support equipment and infrastructure.
The hydrogen-fuelled platform is a retrofitted earlier model for proof of concept operations, which Heven showcased last November. The company is now working on an entirely new design.
Levinson said he expects the first flights to take place by July of the H2D 55 design. These platforms will be fully customisable, he said.
Although a hydrogen-powered UAS is about 30% heavier when compared to battery-equipped counterparts, users can get much more range.
The H2D 55 is a quadcopter-style aircraft with additional fixed wings to increase speed and endurance.
The first H2D 55 models will be able to carry payloads of up to 7kg for about 100 minutes or for 100km, while the next generation aircraft will be able to fly with around 30kg for the same duration, Levinson said.
It will have one fuel tank – with two or more tanks likely for the next, larger model – that can be either refilled or swapped out in minutes once empty. Levison said the H2D 55 will be able to fly around 1,000 hours between regular maintenance intervals.
The Israeli firm's next step, Levison explained, is to integrate home-grown AI software into the H2D 55 that can help automate certain payloading and releasing tasks.
Shephard's IDEX and NAVDEX 2023 coverage is sponsored by: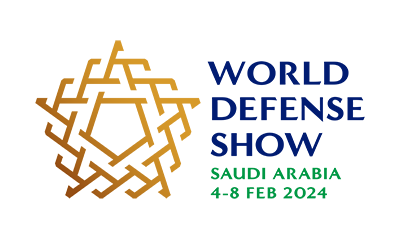 More from IDEX and NAVDEX 2023 | View all news