Updated: RAF kicks off Project Monet to develop sustainable fuel test aircraft
Project Monet will evaluate the feasibility of matching environmentally friendly technologies with key military requirements, including all-electric battery power.
This story was updated on 21 April 2023 clarifying that the RAF RCO has awarded two separate contracts to Swift Aircraft and Babcock. The companies have no partnership under Project Monet.
The RAF's Rapid Capabilities Office (RCO) has awarded Babcock and Swift Aircraft two separate contracts in its latest effort towards a sustainable aviation future under Project Monet.
The programme will see the development of two experimental flying test aircraft to showcase the capabilities and potential of sustainable aviation technologies.
Related Articles
Textron to develop new US Navy training aircraft
Babcock chosen for UK military SATCOM contract
BAE Systems highlights need to invest in skills and infrastructure to de-risk next-gen combat aircraft programme
Babcock is in partnership with UK-based SMEs CFS Aero, Zero Petroleum, Delta Cosworth and Uplift 360, whereas Swift Aircraft chose not to disclose its Project Monet partners yet.
The companies will explore emerging technologies that could minimise the environmental impact of light aircraft flying training. This will include the use of training aircraft to evaluate a broader range of factors, such as logistics, ground operations, human factors and certification. 
The programme will leverage expertise from across the RAF and industry to evaluate the feasibility of fitting environmentally friendly technologies around key military requirements.
Technologies analysed during the programme will include all-electric battery power, synthetic-fuelled internal combustion engines, hydrogen cells and hybrid systems. 
Commenting on the announcement, Grp Capt Hackett, military head of flight test on Team Tempest said in: 'Monet will be an exciting journey into the future of sustainable flight for the RAF.
'We will develop and understand the technologies to enable future military aircrew and air cadets to begin their journey into aviation, and yet not adversely impact the world we all share, I can't think of a better motivator to push us all onto success.'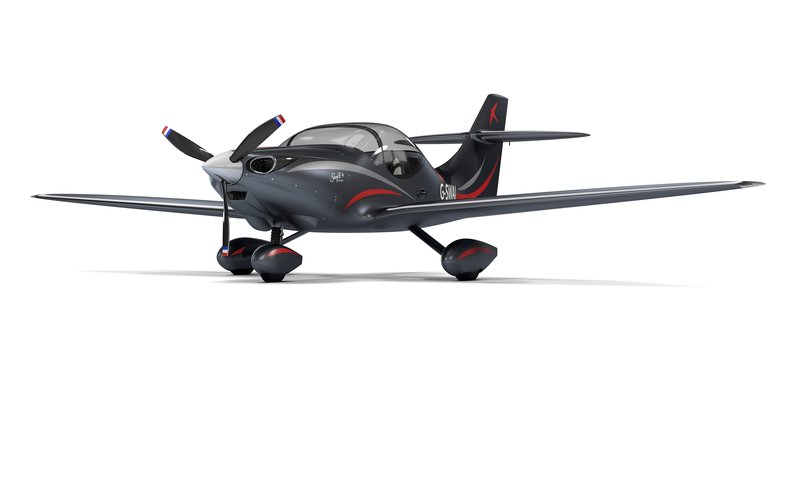 The Swift aircraft (pictured) programme has been in the making for over ten years. (image: Swift Aircraft)
The project will demonstrate technologies that have the potential to deliver net zero emissions in flight.
UK-based Swift Aircraft said its goal was to 'produce sustainable British aircraft that could lead the way across the globe in military and commercial aviation'.
The Swift aircraft programme has been in the making for over ten years. 
Commenting on the programme, David Stanbridge, founder and MD of the company said: 'Swift Aircraft is taking significant steps towards building a sustainable aviation future and the objectives of Project Monet are complementary to our goals.
'The Swift is a future-proof aircraft, designed with different propulsion systems in mind, and is therefore an ideal testbed for demonstrating green technologies.'
The RAF hopes that Monet will also provide data which can be readily transferred to other environmentally conscious capability projects and developments.
'Sustainability is an increasingly important factor for the aviation industry and an integral part of our strategy to support our customers,' Jon Russell, Babcock UK aviation engineering director said.
'By working with the [RCO], we will be advancing the technology that can be used to address environmental challenges, as well supporting the RAF's goal to be net zero by 2040.'
Shephard's IT²EC 2023 coverage is sponsored by:
More from IT²EC 2023 | View all news