Home

>

News

>

ST Engineering teases new smart 4x4 hybrid electric vehicle at IDEX 2023
ST Engineering teases new smart 4x4 hybrid electric vehicle at IDEX 2023
The Singaporean defence company expects to reveal the completed smart 4x4 vehicle next year.
ST Engineering has revealed the concept design of its hybrid electric drive next-generation 4x4 protected vehicle at IDEX 2023.
The 4x4 will have a modular hull to support different payload configurations and a digitised open architecture platform, and will incorporate 'smart' features with various sensors.
It is expected to have a silent drive mode for up to 15km and an extended range of up to 780km.
Related Articles
IDEX 2023: Collins Aerospace partners with Saudi firm on UAS development
IDEX 2023: Inkas Titan armoured vehicle takes on new roles
IDEX 2023: John Cockerill and NIMR to explore potential of interceptor vehicle
ST Engineering VP and head of international business for land defence systems Dominic Phoon told Shephard that the details discussed in Abu Dhabi this week only serve as 'teasers'.
'We will reveal more details at DSEI London in September, then we are planning to reveal the ready vehicle at the Singapore Airshow in 2024,' he said.
Attendees at the UK show can expect to see the full-scale vehicles and ST Engineering will share technical specifications, such as fuel efficiency, export power and top performance level.
All aspects of the vehicle will be produced in-house, he added. In the next few months, the company will conduct verification and validation work to help test the hybrid electric drive design.
The vehicle will be around 18-20t at first, but Phoon said ST Engineering deliberately chose to work toward a heavier weight class as the starting point.
'Our aim is to start out with a higher vehicle and move down from there,' he said. 'It's much easier to scale down a heavier vehicle design than scale up a light one.'
'There are a lot of 4x4 producers there too, and there's a lot of existing fleets. So, the idea is to figure out how we can leverage our technology in them.'— ST Engineering VP and head of international business for land defence systems Dominic Phoon
Although the company began working on this concept around two years ago, IDEX was the first time ST Engineering could showcase it as it only rolled it out publicly at the beginning of this year.
'You can see a lot of 4x4 vehicles [in this region], but our one is a hybrid electric drive design, so we can see some potential customers around here,' Phoon explained.
Equally, he said, the next-generation protected vehicle can be attractive for the European market too.
'There are a lot of 4x4 producers there too, and there's a lot of existing fleets. So, the idea is to figure out how we can leverage our technology in them,' Phoon said. 'It will take some time to convince the OEMs, but it's all about doing something that a potential customer might like.'
Shephard's IDEX and NAVDEX 2023 coverage is sponsored by: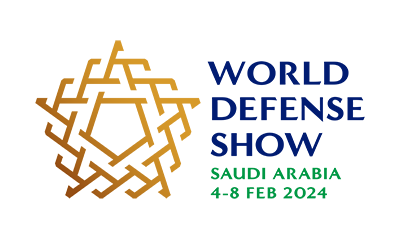 More from IDEX and NAVDEX 2023 | View all news