Digital Battlespace
EW Singapore: ReDrone offers UAV protection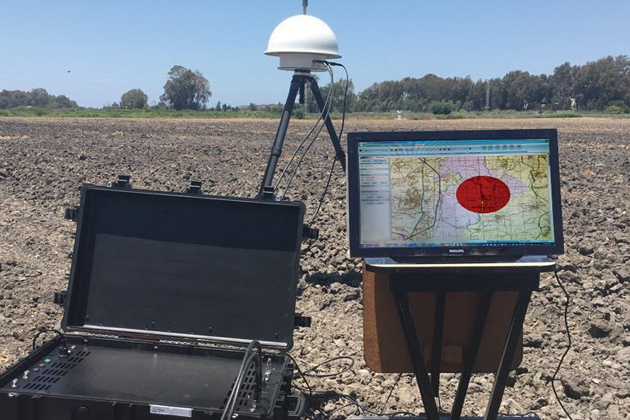 Elbit Systems revealed a new instrument against unmanned aerial vehicles (UAV) at a homeland security exhibition in Tel Aviv in November 2016.
Labelled ReDrone, the Israeli company described it thus: 'The new system meets growing global demand for affordable and effective airspace protection against hostile drones.'
ReDrone detects, identifies, tracks and neutralises UAVs 'flown within a range of radio frequency communication protocols'. It offers 360º perimeter protection and situational awareness. 
Furthermore, it is designed for rapid installation so it can be deployed temporarily to different venues. It handles multiple targets simultaneously too.
The digital control unit is based on Android for greater intuitiveness. Open architecture allows a range of hardware configurations such as controllers and sensors to track and neutralise. 
The all-weather anti-UAV system can also be integrated with SupervisIR, a product also from Elbit Systems, which is an infrared wide-area persistent information, surveillance, target acquisition and reconnaissance system.
When ReDrone and SupervisIR are fully integrated, users can employ full-scale signal intelligence and thermal-imaging detection capabilities against wayward or hostile UAVs.
ReDrone works by disrupting communication between a UAV and its operator, blocking radio and video signals as well as GPS data. The system can then send the aircraft off track. 
It also separates a UAV's signals from its operator's remote-control signals, plus it can pinpoint the direction of the aircraft and the operator.
Many public security, homeland security and military organisations are concerned about the proliferation of UAVs and the vulnerability of national infrastructure, restricted airspace and other critical areas.
To meet an urgent need for a system to counter the threat from rogue UAVs, Elettronica (also known as ELT) continues to develop its ADRIAN ... Read More

Rohde & Schwarz is presenting its R&S ARDRONIS radio-controlled anti-UAV solution at the EW Singapore 2017 exhibition. The Automatic Radio-controlled Drone Identification Solution (ARDRONIS) has been ... Read More

China is copying the Russian route of building information warfare capabilities, according to a keynote speaker at the Electronic Warfare Singapore conference and exhibition on ... Read More