Digital Battlespace
EW Singapore: Thinklogical switches on solutions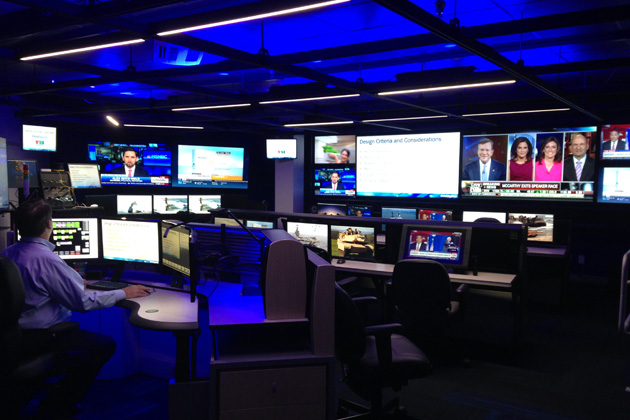 A new secure C2 system for control rooms is being presented by US company Thinklogical at the Electronic Warfare Singapore conference and exhibition from 17-18 January.
Militaries are being overwhelmed by an upsurge in intelligence, surveillance and reconnaissance data, including from UAVs, satellites and the monitoring of social media. This information needs to be processed and analysed in a secure C2 operations centre if it is to be effectively exploited.
Further complicating the issue is that this process often happens in a joint force environment, or even within multinational settings. The key question is how command centres can use this plethora of data to obtain 'instant situational awareness'. 
Jeremy Chappell, Asia-Pacific managing director for Thinklogical, commented, 'The ability to immediately access and analyse multiple classifications of video and data creates instant situational awareness and leads to information superiority, a key element of achieving a successful mission in defence, intelligence and homeland security environments.'
Thinklogical's products – such as TLX48, TLX320 and TLX640 uncompressed 4K matrix switches – allow operators to access video and data resources via 'any-to-any' switching, simplify the management of multiple classifications of information, and to increase cybersecurity.
Additionally, Thinklogical claims it can help militaries futureproof video, audio and computer signal distribution systems, as well as enable flexible and rapidly configurable C2 requirements.
Thinklogical describes itself as 'a leading manufacturer and provider of secure KVM [keyboard, video and mouse], video, audio and computer peripheral signal extension and switching solutions'.
To meet an urgent need for a system to counter the threat from rogue UAVs, Elettronica (also known as ELT) continues to develop its ADRIAN ... Read More

Rohde & Schwarz is presenting its R&S ARDRONIS radio-controlled anti-UAV solution at the EW Singapore 2017 exhibition. The Automatic Radio-controlled Drone Identification Solution (ARDRONIS) has been ... Read More

China is copying the Russian route of building information warfare capabilities, according to a keynote speaker at the Electronic Warfare Singapore conference and exhibition on ... Read More