Home

>

News

>

Israel and Morocco reap rewards from warmer relations
Israel and Morocco reap rewards from warmer relations
Morocco is set to procure an array of Israeli defence equipment under a recently signed MoU — what is Rabat hoping to achieve?
After Israel and Morocco signed an MoU on 24 November for enhanced defence cooperation and intelligence-sharing, Shephard obtained confirmation from multiple sources that the security pact also foresees cooperation on the licensed manufacturing of UAVs, including loitering munitions; the procurement of C-UAS technology from Israeli company Skylock; and the purchase of Barak 8 anti-aircraft missiles.
Some of this information confirms a 21 November post on the Moroccan Armed Forces' official Facebook page, which stated that the MoD had purchased Skylock Dome as well as four additional C-UAS systems, with the goal of reinforcing its capability to identify and neutralise UAV threats.
This is not the first time Morocco has purchased unmanned systems from Israel, as Shephard Defence Insight notes that Rabat acquired four Elbit Hermes 900 multi-role MALE UAVs earlier this year (although none of these aircraft has been seen in service, suggesting they are yet to be delivered).
More significant is a stated intention for the two countries to share technology, reflecting closer ties between Morocco and Israel since they officially established diplomatic relations in December 2020.
Morocco intends not only to expand its UAV fleet (as shown by two deals this year to buy Bayraktar TB2s) but also to grow its domestic production capabilities via technology transfer.
Abdeltif Loudyi, head of the Moroccan National Defence Administration, stated in November 2019 that 'the Kingdom seeks to develop the maintenance of military equipment by requiring, as far as possible, its suppliers to undertake the transfer of equipment maintenance technology acquired to the services of the Royal Armed Forces'.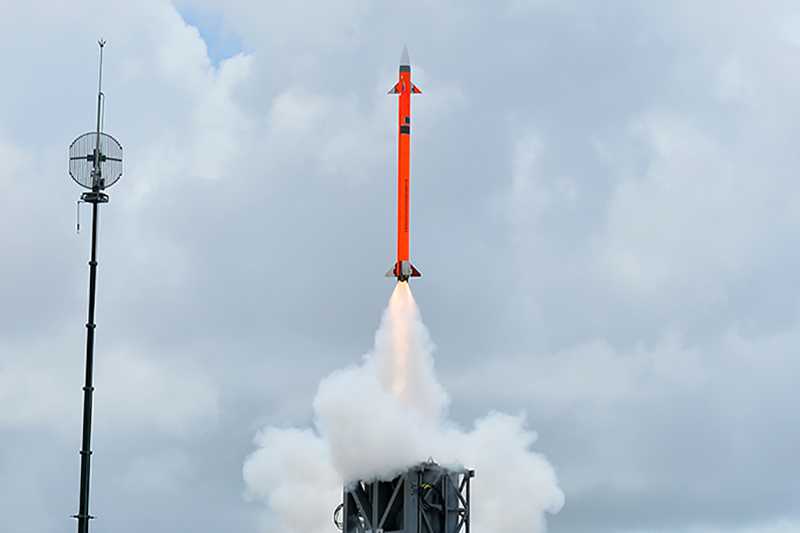 Barak 8 launched from a test range in India. (Photo: IAI)
Israeli sources noted that Rabat and Tel Aviv are preparing to build two UAV manufacturing facilities in Morocco, potentially in the northeast and south of the country. The sources told Shephard that the Moroccan-manufactured UAV would be capable of strike and intelligence-gathering missions.
The agreement for the joint project comes after several months of negotiations with Israeli company BlueBird Aero Systems, which is 50%-owned by Israel Aerospace Industries (IAI).
Shephard also understands from Israeli sources that Morocco is interested in acquiring the Elta ELM-2084 radar that forms part of the Iron Dome air defence system.
Meanwhile, a Moroccan industry insider, speaking on condition of anonymity, explained to Shephard that the Barak 8 deal aligns with technology transfer ambitions, as Morocco has purchased a licence to manufacture ammunition for the air defence missile system. However, it is unknown whether Rabat will manufacture the maritime or land-based variant of Barak 8.
Israeli-Moroccan industrial cooperation could extend to aircraft upgrades, if Morocco chooses an Israeli company to undertake overhaul work on some of the fighter jets operated by the Royal Moroccan Air Force (RMAF) as part of its modernisation plans.
The RMAF operates a mixed fleet of fighters that were acquired or upgraded over the past two decades, including F-16C/Ds, Mirage F1s and F-5E Tiger IIs.
IAI is likely to be a frontrunner for this overhaul and upgrade work.
Aside from the opportunity for defence companies to generate new business, Israeli interest in supplying Morocco may also be piqued by the latter's ongoing border dispute and breakdown of diplomatic relations with Algeria.
There are indications that Algeria is interested in building closer diplomatic and military ties with Iran, which could lead to a new front in the proxy war between Tehran and Jerusalem.
Additional reporting by Arie Egozi, Tel Aviv