Home

>

News

>

IDEX 2023: Leonardo highlights fifth-generation features of fighter-attack aircraft
IDEX 2023: Leonardo highlights fifth-generation features of fighter-attack aircraft
The M-346 fighter-attack aircraft is intended as an optimal solution for smaller, less advanced air forces, or can complement more sophisticated jets with higher costs per flight hour.
Leonardo used IDEX 2023 to showcase the M-346FA, the fighter-attack version of its M-346 advanced jet trainer, to the Middle Eastern market.
The trainer and the fighter-attack models have high commonality, including performance and powerplant, but the FA variant includes specific avionics and airframe modifications to support air-to-air and air-to-ground combat roles.
Talking to Shephard at the show, Leonardo Aircraft sales and marketing representative for the Middle East and North Africa Italo Rossini said the latest version of the M-346 jet trainer can be upgraded into an attack fighter if required.
Leonardo believes the aircraft is a good solution to complement assets that bear higher costs per flight hour. The M-346FA completed its maiden flight in 2020.
'The aircraft has features found in fourth- and fifth-generation aircraft,' Rossini said, since the advanced trainer jet variant trains pilots to fly F-16s and F-35s.
Rossini explained that although Leonardo has been discussing the aircraft with the UAE for some time, the country is still exploring its options and looking at similar capabilities offered by Asian companies.
'[We have] a potential customer in Africa and in Southeast Asia... and we have an undisclosed customer,' he added.
However, video footage released by Turkmenistan's state-owned media in August 2021 indicates that the country's air force is operating the M-346FA.
Two M-346FAs were shown carrying four short-range air-to-air missiles along with external fuel tanks while performing training flights.
This came after the Italian Senate disclosed in a May 2020 report that Ashgabat had ordered four M-346FAs as well as two M-346FT advanced trainers in 2019 for $347.7 million.
Turkmenistan is also using the Embraer A-29B Super Tucano turboprop trainer/light attack aircraft and the Leonardo C-27J Spartan tactical airlifter.
Though the M-346 advanced jet trainer is a successful training platform with NATO allies – the USAF certified the Polish M-346 training system for fifth-generation pilots –, the fighter-attack version is likely to be attractive for smaller, less advanced air forces.
Leonardo also displayed its Mirach 40 (M-40) target drone that can be used for training.
It can mimic a variety of aircraft and missile capabilities, simulate radar, IR and visual threats, allowing militaries to disable the reusable M-40.
It is a part of Leonardo's wider Mirach family portfolio.
Shephard's IDEX and NAVDEX 2023 coverage is sponsored by: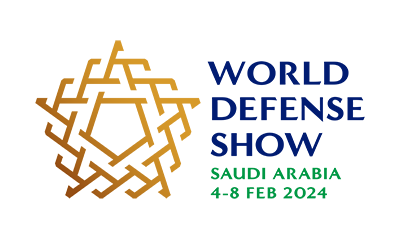 More from IDEX and NAVDEX 2023 | View all news