IT2EC 2023: Get ready to explore the future of military training and simulation in Rotterdam
The IT2EC military training and simulation event returns to Rotterdam in April 2023. Sanjay Khetia, director of PLEXSYS and chairman of IT2EC told Shephard what attendees can expect when visiting the show this year.
The 32nd edition of IT2EC is set to take place at the Rotterdam Ahoy in the Netherlands in April 2023.
The event has received robust backing from the Dutch MoD and armed forces, and it is expected that over 2,000 visitors and more than 75 exhibitors will gather for the three-day exhibition and conference.
The objective of IT2EC 2023 is to deliberate on the future of military training and the technologies that will influence it.
Related Articles
Vrgineers to showcase F-15E fighter simulator that could replace live training at IT2EC 2023
Bulgarian special forces and Royal Marines to enhance interoperability in joint training exercise
European military training shifts gear (Sponsored)
The key theme of the training and simulation trade fair will be 'accelerating simulation and training for NATO and global partners' and 'enhancing multi-domain operational capabilities'.
In response to the Russian invasion of Ukraine – although IT2EC opted for a softer wording and said 'events occurring on our eastern border in Ukraine' – the organisers seek to increase the NATO focus at the event.
'Looking at how innovation and training can benefit nations and their allies in evolving their response in future and current operations,' the IT2EC website reads.
When asked how the show this year will focus on NATO more than previous iterations of the event, Sanjay Khetia director of PLEXSYS and chairman of IT2EC told Shephard: 'I wouldn't say we've not focused on NATO [previously]. I think what we are actually doing is using the backdrop of the current situation that we find ourselves in.'
He added that IT2EC has always 'remained relatively strong and promoted the disciplines of NATO partners and NATO companies. I think this is now more about [how] the current climate is an accelerator for some of our NATO nations to come together.'
Khetia anticipates that the war in Ukraine will have had a significant impact on the technologies and solutions exhibitors will be showcasing.
'I think a lot of organisations are putting together rapid, agile capabilities that allow us to train [better] and to make more informed decisions to move forward,' he said.
The event chair added that he has been 'flattered' by the number of papers the IT2EC committee managed to put together for the three-day conference's panel discussions.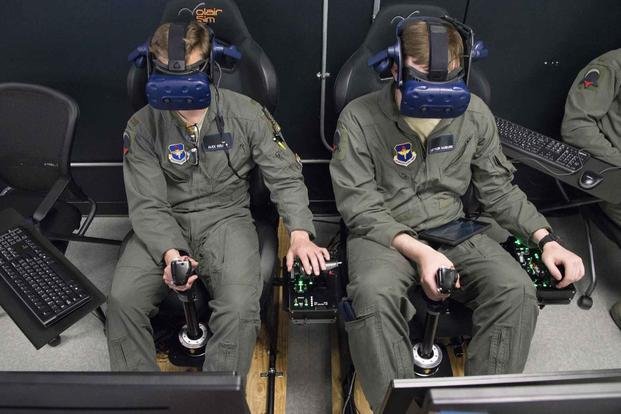 In response to the war in Ukraine IT2EC organisers seek to increase the NATO focus at the event. (Photo: US DoD)
'It's been very interesting and trying to make sure that we put together a real, comprehensive [and] high-quality conference for this year,' Khetia said. 'So a lot of it is ensuring that the papers and the discussions that we have are aligned with the theme for the show.'
The key topics the event conference will cover are accelerating training across all disciplines; synchronisation and integration across all of defence; how wargaming may be exploited to enhance training and education outcomes in defence; medical simulation; and civil defence and its applications.
Khetia said he suspects visitors can expect to see a big push on demonstrating an ecosystem of products.
'Individual training through collective training solutions,' he said. 'I think what we may see more of is the application of these technologies in a multi-domain operations… and inevitably there will be technologies that will draw in, whether it be mixed reality, virtual reality or augmented reality.
'These technologies and how we can make better use of them in an environment that we are in.'
This author believes that single synthetic environments (SSE) will likely get a fair share of attention on this year's show, alongside other cloud-based solutions, immersive training capabilities and portable training devices.
Shephard's IT²EC 2023 coverage is sponsored by:
More from IT²EC 2023 | View all news