Home

>

News

>

Multi-domain Robotics for the Future Battlefield
Multi-domain Robotics for the Future Battlefield
For decades, Textron Systems has invested in and delivered cutting-edge technologies, ensuring the mission success of warfighters and further demonstrating the company's ability to listen to customer needs and deliver proven systems.
This article is brought to you by Textron Systems
"We've been at the forefront of ground robotics from the start, and we've certainly been a pioneer in the Uncrewed Aircraft Systems (UAS) space from the start with the Shadow® Tactical UAS," said Clark Lindner, Director, Global Military Sales and Strategy, Land Systems.
Supporting the warfighter's current and future requirements, Textron Systems was down-selected for the Army's Robotic Combat Vehicle (RCV) and Future Tactical Uncrewed Aircraft Systems (FTUAS) programs.
A Trusted Partner for UAS
"We've been on the UAS journey with the Army," said Wayne Prender, Senior Vice President, Air Systems. "We understand how the systems were used, how they're used now and how they desire them to be used in the future. We also understand that it's more than just the technology. It's the scalability for production, the support – it's the whole ecosystem behind a product."
The Aerosonde® Mk. 4.8 Hybrid Quad (HQ) is purpose-built to meet the Army's FTUAS requirements. Textron Systems' offering for the FTUAS program builds on the Aerosonde platform's proven performance, reliability and 600,000 hours of mission support.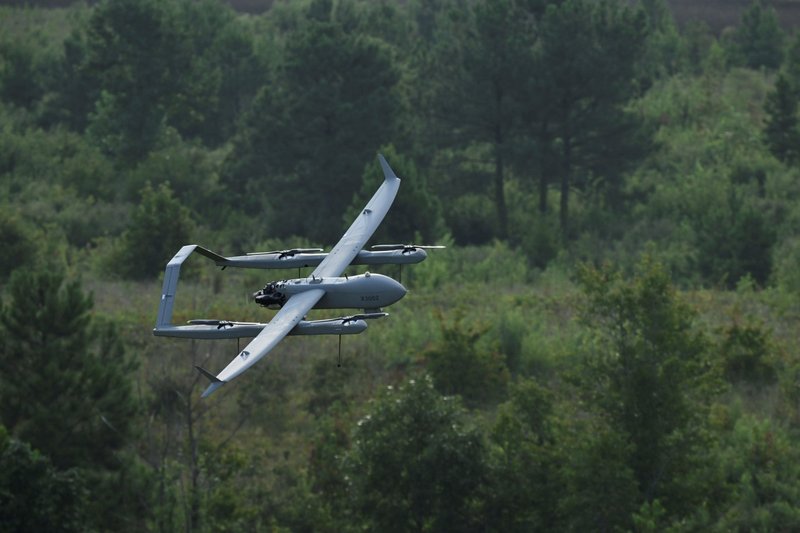 As testing continued and program requirements evolved based on user feedback, the team worked diligently to provide platforms that would ultimately result in mission success. From the start, Textron Systems has been working alongside the customer, supporting them in mission-focused experiments and demonstrations, and using lessons learned to invest in core technologies – such as Model-Based Systems Engineering and a Modular Open System Approach – for its Army programs. The company continues to invest ahead of requirements to support the customer and assist them in achieving modernization needs efficiently and with lower programmatic risk.
"We've made significant company investment because we believe in the product," Prender said.
Ground Domain Overmatch
Textron Systems has also made significant investments in its offering for the RCV program, an anticipated Army Program of Record, starting with the launch of the RIPSAW® M5 at the 2019 AUSA Annual Meeting. Through continued investment, the company developed its M5-E electric vehicle and later, the M3 Technology Demonstrator, debuted at the 2022 AUSA Annual Meeting and the foundation for the RIPSAW M3 offering for the Army's RCV-Light program.
"We invested our own time and money into the RIPSAW family of vehicles because we knew we could leverage the industry unique experience we have gained over nearly four decades and across three domains (air, land, sea)," said David Phillips, Senior Vice President, Land and Sea Systems.
Designed to meet Army requirements, the M3 offering is a rugged, durable and reliable RCV platform, featuring a common chassis to provide the Army with mission adaptable capability through deliberate Size, Weight and Power and open architecture, supporting a wide variety of field exchangeable payloads.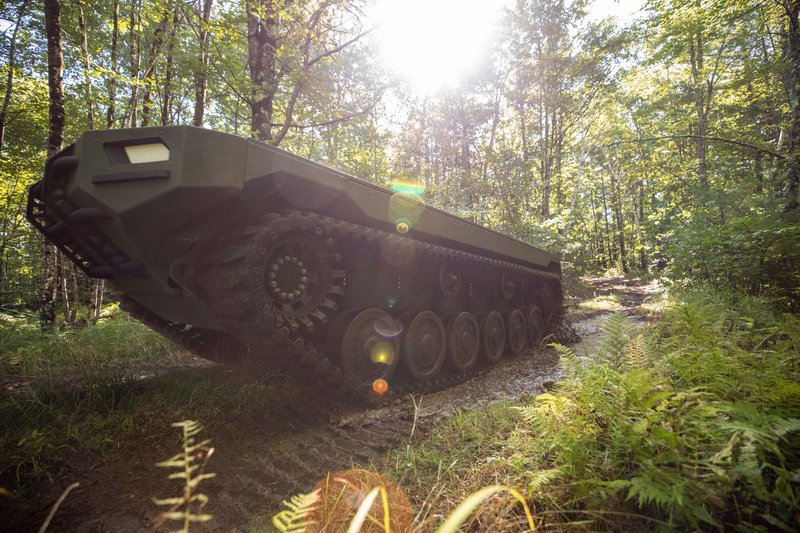 The modular approach Textron Systems used to design its autonomous platforms is translatable across domains. As a direct result, Team RIPSAW (Textron Systems, Howe & Howe and Teledyne FLIR Defense) was able to leverage the uncrewed methodology and experience from Textron Systems' land and sea products, translating it into the design and development of the RIPSAW vehicles.
"We're designing our platforms for the future battlefield," said Sara Willett, Program Director. "They have organic growth capability built into them, from both payload carrying capacity and an internal volume perspective to meet future demand needs."
Textron Systems continues to inject increasing levels of autonomy into its platforms, working with academia, industry partners and government agencies through events like Project Convergence, where the company demonstrated its multi-domain capabilities.
Textron Systems is equipped with decades of operational and logistics experience that spans air, land and sea applications. The team has served alongside customers worldwide and has extensive experience in training, fielding and sustainment.
"While we're supporting current combat capability, we're also building next-generation technologies and products and leveraging our history of sustained operations," Phillips said.
"Whether it's in air, on land or at sea, we've proven that we have the ability to not only meet today's requirements but build systems that are adaptable to future requirements as the operational concepts grow and as users operate the systems," Prender said.
More from Industry Spotlights