Home

>

News

>

Tactical advantage – is the best replacement for a C-130 another C-130?
Tactical advantage – is the best replacement for a C-130 another C-130?
While designs like the Embraer C-390 have chalked up some export successes, Shephard analyses whether a true competitor (or successor) to Lockheed's C-130J currently exists. Or will the Hercules production line simply remain open for decades to come?
Embraer's C-390 was recently declared fully operational by the Portuguese Air Force's 506 Squadron. The Brazilian manufacturer had put significant effort into collaboration with local industry and the common language was of likely benefit.
This has provided Embraer with a bridgehead into what is likely to become a highly valuable market: the EU/NATO tactical transport segment. Hungary is due to receive the first C-390s in 2023-24 while the Netherlands appears strongly inclined to announce a purchase in 2025-26.
Saab, partnered with Embraer on the Gripen E/F fighter programme and which had long considered its own tactical transport design, is also now on board. Boeing, after complicated legal wrangling, now is not.
The recent Australian purchase of a further 20 J-models shows that the iconic C-130 remains the primary choice for the classic tactical transport role.
The retirement of aging Hercules (second-hand sales notwithstanding) offers significant sales opportunities. With a limited variety of NATO-standard aircraft in the same class, most forces had retained or looked to replace the older aircraft.
Is the A400M 'too much plane' to replace the C-130?
Airbus's A400M is larger with a maximum take-off weight around 1.5 times that of the C-130 and C-390. Kawasaki's C-2 sits somewhere between the two, but in the short-term the appetite for Japanese exports appears low.
Many operators, but by no means all, will be less inclined to consider a Russian aircraft (although there is little on offer here anyway). China is marketing the Y-9, but such an acquisition would mean crossing a political line by US aircraft fleet operators.
Airbus meanwhile has announced a new tactical transport study for what appears to be a C-130-class aircraft (smaller than the A400M), although the cynic might observe that Airbus always has a plan/study/initial concept in progress for a new aircraft. Sweden would have been a part of this, but Saab's MoU with Embraer now suggests otherwise.
While the A400M and roughly similar C-17 have a certain degree of market share, they remain something of an outliner in tactical transport terms, both being larger and costlier than more typical designs.
Few nations require something as strategic as the C-17, while the A400M's size has been something of a drawback for tactical operations, being a little too heavy and expensive for the simple 'move from A to B' mission of the classic airlifter. Supposedly, some personnel feel that the C-160 Transall was a better fit than the larger Airbus aircraft, but that (old) bird has flown.
In terms of new demand, and discounting the US market, aging C-130 models alone likely account for around 150 aircraft to be replaced by around 2030 and this may prove to be a low estimate.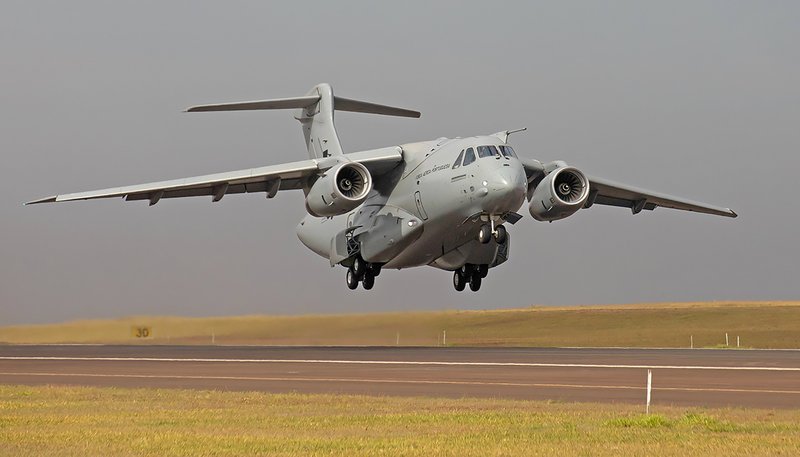 Above: Embraer's C-390 has had some sales success in Europe, with Portugal, Hungary and (soon) the Netherlands. (Photo: Embraer)
The C-390 and C-130J overlap in many key aspects such as range and payload, but in general the former is superior in virtually all categories by roughly 25-35%. One area that arguably favours the Hercules is rough-field performance, with its slightly lower stall speed and the ability to generate reverse thrust from its engines.
Take-off run is also likely to be shorter for the turboprop aircraft, although the Embraer offering wins out on subsequent climb rate. The higher FOD danger to the 390's turbofans is also a factor.
While prices are notoriously difficult to quote, a bare-bones version of either would likely sit somewhere in the $70 million bracket. Services and support add to the cost, and here the US aircraft benefits from maturity and economies of scale. Both have special mission versions, but only the 'K' model tanker variants have seen much international interest.
What factors might limit C-390 and C-2 sales?
But will the tactical transport market live up to its nominal opportunities? Even before the Ukraine war, several programmes were under way to evaluate C-130 replacements. Yet two factors will likely limit the sales potential of aircraft like the C-390 or Japan's C-2.
The first is the relative youth of C-130J fleets, many of which saw their last deliveries in the mid-2010s or have yet to be completed. Plenty of C-130H and earlier models exist, but traditional practice would to be replace by the development of a known type.
A complete replacement programme often lasts a decade, suggesting many opportunities for newcomers would be a 2030-plus consideration. Lockheed retains the upper hand for now.
The second factor is current priorities and the opportunity cost. The fighting in Ukraine has spurred a depth and breadth of defence spending not seen since the late 1980s. Some of the planned acquisitions appear rather more fanciful than strictly relevant, but one role apparently not prioritised is the tactical transport aircraft.
This does not mean that new types have not been considered, but spending on other capabilities will increase the likelihood of retaining those (usually C-130s) already in service. This is particularly true of Eastern Europe's NATO members that have tended to show a preference for American equipment.
The other obvious target is the Indo-Pacific, but many of the wealthier countries here have C-130Js or are in the process of acquiring them. A quick scan down the MENA list reveals a similar situation.
While this could all be counted as market value, it diminishes potential in the short to medium term. Greater competitive potential could be argued for South America, where Embraer has home advantage, but that should not be overstated and in any case the volumes here are unlikely to be great.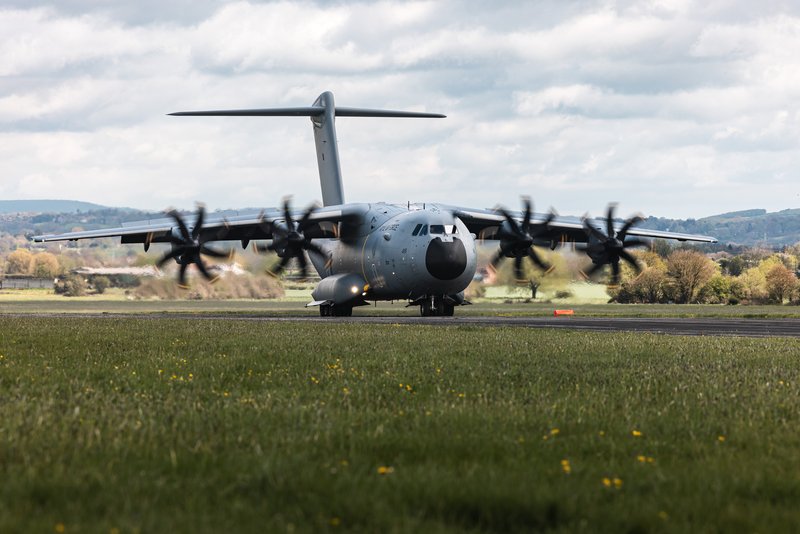 Above: The A400M is 'too much plane' for many operators. While Airbus has proposed a smaller future tactical transport, this may struggle to gain traction against existing competitors. (Photo: UK MoD/Crown Copyright)
The high usage rate and sheer utility of tactical transports means that need for these aircraft – and some specialised versions such as aerial tankers – will not diminish.
Indeed, current spending on ground-based radar, air defence and light armoured vehicles may push forces back towards new purchases of these aircraft and away from fighters and high-end UAVs.
But the last round of procurement has left many fleets less than a decade old, the C-130J has retained a powerful grasp on the market and while opportunities exist and competition is rising, Embraer and (especially) Kawasaki have a hill to climb.
This story originally appeared in Shephard's monthly Decisive Edge: Air newsletter. This delivers expert insights and in-depth coverage of the latest defence industry developments. Don't miss out on the opportunity to be among the first to read these exclusive stories as soon as they publish by signing up to our newsletters here.
Shephard's DSEI 2023 coverage is sponsored by:

More from DSEI 2023 | View all news
With the satellite industry at a pivotal juncture, Intelsat is investing in advanced technologies like 5G and optical communications, striving to enhance worldwide connectivity and address emerging governmental needs.

From its emergence as a ground-breaking design in the 1950s to its widespread deployment in diverse operations worldwide, the Chinook continues to leave an indelible mark on the aviation landscape. Shephard sums up the latest developments and tells you everything you need to know about the workhorse of many armies and air forces in the 2020s.

Controp Precision Technologies unveiled its Smart Vision AI software for enhancing the level of autonomy and automation for a variety of surveillance and reconnaissance missions at DSEI 2023.

Babcock has signed an MoU with propulsion experts Cosworth to investigate the use of hybrid power systems in military vehicles and will begin with integrating a Catalytic Generator (Cat Gen) into a 70 Series Toyota Land Cruiser.

DSEI 2023 took place in the shadow of the largest European land war in more than seven decades and a growth in conversations about artificial intelligence (AI) with limited UK immediate defence programme opportunities; many of the new products and exhibitors' announcements reflected this.

Israeli UAS developer SpearUAV introduced a submarine-launched capsule option for its Viper 750 UAV at DSEI 2023.