Maritime Security
Poseidon programme receives Norway boost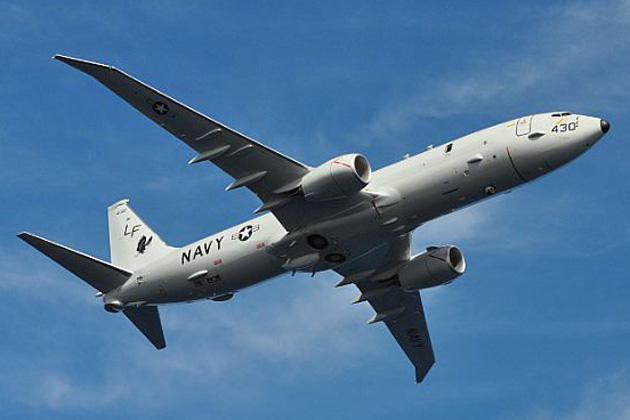 Norway has pinned its aerial maritime patrol capability firmly on the expansive wings of the P-8 Poseidon aircraft, manufactured by Boeing, following a statement last week from Defence Minister Ine Eriksen Søreide.
The announcement was made more likely following a Norway-UK partnership agreement on 10 November to increase cooperation with their respective maritime patrol aircraft programmes, ostensibly to reduce costs and increase operational effectiveness. The signing occurred at Bodø Main Air Station, Norway.
Similar to the UK purchase the Norwegian model will be the US-specification P-8A. 
On 25 November Søreide was quoted as stating that 'the introduction of Poseidon aircraft is crucial for Norway to maintain a leading position and expertise in strategic conditions in northern areas'.
'[The] P-8A Poseidon is a formidable platform for monitoring our oceans, and will provide both Norwegian and allied civil and military authorities with a sound basis for decisions. With modern sensors and weapons, the new Poseidon aircraft [will] continue and improve this capability,' said Søreide.
The five aircraft will replace the current fleet of six P-3 Orion and three DA-20 Jet Falcon. Delivery will be scheduled for 2021-2022 and include sensors, surveillance systems and weaponry. A budget of around SEK9.83 billion ($1.15 billion) has been set aside for the programme.
Speaking prior to the UDT 2016 conference and exhibition in June a Norwegian official told Shephard that anti-access and area denial 'is becoming an increasing issue' for the country. A number of reports this year indicate that Russian submarines are increasingly active in and around northern European waters, including Norway and the UK.
At the conference itself State Secretary for Defense Oystein Bø said that Russia had shown itself to have new maritime capabilities and had increased its presence in the High North waters.
Bø also referenced the long-term plan of action for its armed forces that would see the P-3 Orion, among other ageing platforms, replaced.