Home

>

News

>

The Imperative of Collaborative Innovation in European Defence (Opinion)
The Imperative of Collaborative Innovation in European Defence (Opinion)
The dynamics of global defence are shifting, and isolated endeavours are increasingly giving way to collaborative innovation, joint ventures, and partnerships. Steve Griessel, CEO of Paramount, argues that as Europe navigates its defence priorities, the pressing question is not what we must create but with whom we must join hands.
Brought to you in partnership with Paramount
The contemporary defence sector is marked by technological advancements, geopolitical realignments, and fiscal considerations. Balancing these multifaceted challenges requires more than traditional approaches. It necessitates synergy, shared vision, and an embrace of collaborative frameworks.
Increasingly, countries are looking towards shared insights, technological exchanges, and strategic partnerships. With multiple players bringing unique strengths to the table, the collective outcome is often greater than the sum of individual contributions.
Why Collaborate?
Collaboration offers myriad benefits. Firstly, adapting and upgrading existing platforms can lead to cost efficiencies. Rather than reinventing the wheel, nations can tap into shared resources, knowledge, and expertise to make the most of what's already available.
Supply chain complexities further necessitate strategic alliances. With integrated supply networks and shared resources, defence assets can be maintained and enhanced more effectively, ensuring longevity and operational efficiency.
Collaborations allow nations to pool collective buying power on the global stage, unlocking cost savings, reducing lead times, and ensuring operational compatibility. This ensures that when allied forces operate together, they do so seamlessly.
Governments, the European Defence Agency (EDA), and NATO have historically championed cooperative endeavours.
For instance, the EDA's 'Cooperative Financial Mechanism', launched in 2019, is a testament to facilitating joint defence initiatives. Similarly, NATO's Smart Defence initiative encourages nations to collaborate on capability development projects.
By further leveraging such frameworks and fostering partnerships, these entities can significantly bolster collaboration across the defence sector, ensuring Europe remains at the forefront of collective security and innovation.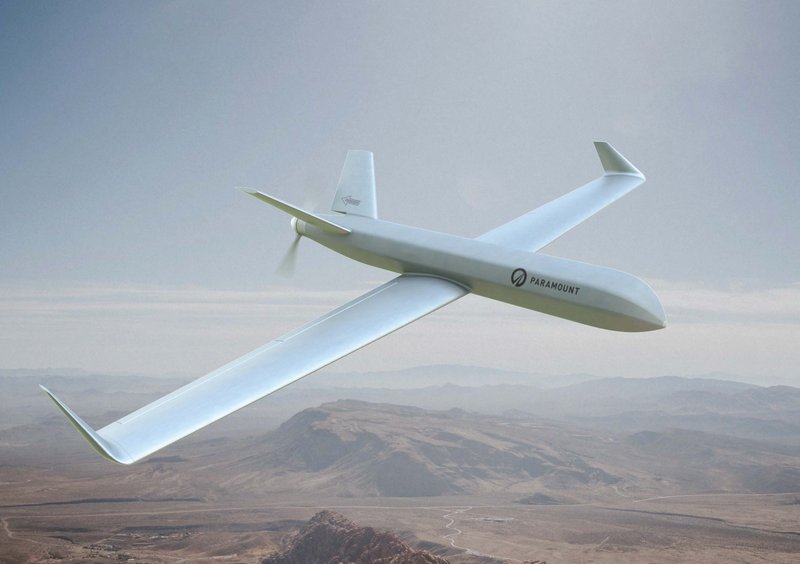 The Paramount Approach
At Paramount, our ethos has always been grounded in collaboration. Our advanced N-Raven UAV technology, for example, is designed with the transfer of technology in mind. By enabling nations to manufacture advanced munitions technologies within their borders, we're not just sharing a product; we're sharing knowledge, skillsets, and capabilities.
Similarly, our portable production concept for armoured vehicles emphasises manufacturing within the customer nation. Our focus on component commonality, like in the Mbombe family of vehicles, ensures cost efficiency, simplified maintenance, and streamlined training.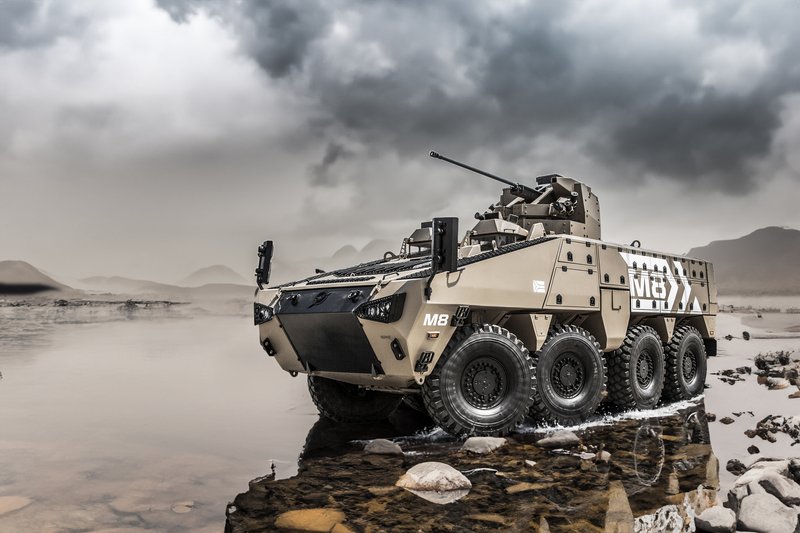 The portable production concept also extends to our aerospace portfolio and was a key pillar in the development of the Mwari advanced reconnaissance, surveillance, and precision strike aircraft.
The Mwari aircraft could, depending on customer requirements, be exported in kit format for final assembly in customer countries and can easily integrate into supply chains worldwide, enabling scalable mass production.
We firmly believe that knowledge sharing is the cornerstone of advancement. By enabling nations to incorporate advanced technologies within their borders, we're championing a shared vision of progress and capability.
Whether it's state-of-the-art autonomous systems or next-generation armoured vehicles, we focus on fostering partnerships that drive indigenous innovation, local capacity building, and long-term support.
For Europe, the defence horizon is vast and full of possibilities. Yet, navigating this landscape requires a unified approach. Collaborative innovation is not just a strategic choice; it's an imperative.
Today's challenges demand collective action. And as Europe's defence landscape evolves, so too must our strategies. Partnerships, collaborations, and shared innovation aren't just buzzwords but the blueprint for a secure, technologically advanced future.
Paramount and Defence Insight have partnered to present comprehensive reports on the armoured vehicles, loitering munitions and armed overwatch/ISR markets during DSEI. The reports will provide insights into the current trends, challenges, opportunities, and forecasts that are shaping the future of these vital sectors.