Home

>

News

>

How Paramount is revolutionising defence manufacturing with portable in-country solutions (Studio)
How Paramount is revolutionising defence manufacturing with portable in-country solutions (Studio)
Paramount is evolving from a legacy manufacturer to a technology-driven, future-focused OEM by offering portable, in-country defence manufacturing and transfer of technology solutions to governments.
Brought to you in partnership with Paramount
The Ukraine war has exposed the shifting nature of geopolitics, with military requirements rapidly evolving and defence spending surging worldwide.
Facing the strategic imperative of security of supply, governments are exploring new ways of strengthening domestic manufacturing capabilities while better equipping their militaries for an uncertain future.
Against this backdrop, global defence specialist Paramount is charting new territory.
Paramount is a leading defence company with a 29-year track record of developing solutions in challenging environments. At IDEX 2023, the company will reveal new corporate branding, a milestone celebrating its history and underscoring its evolution in a changing world.
However, this evolution is far more than skin-deep: Paramount has evolved from a legacy manufacturer to a technology-driven, future-focused OEM.
Today, the company provides portable, in-country manufacturing and transfer of technology, skills, and licensed IP. Its holistic solutions approach includes extensive land, sea and air capabilities, ranging from the game-changing Mwari precision strike aircraft to the Mbombe family of land vehicles and Sentinel multirole vessels.
To support national militaries as they adapt to their particular circumstances, Paramount enables governments to develop fully integrated, independent defence solutions in-country. This approach creates local jobs and supports the domestic economy, while protecting territorial sovereignty and maintaining peace and stability.
"Our new branding signifies our evolution into a complete technology company. We are focused on designing, engineering, prototyping, industrialisation, assembly and certification of ingenious, 360-degree, battle-proven defence solutions that fit each of the local markets we serve," says Ivor Ichikowitz, Founder of Paramount Group.
The Paramount value proposition centres on rapid prototyping and industrialisation, model-based design and the use of digital twins. It delivers portable in-country manufacturing, transfer of technology and skills, and licensing agreements for its world-leading IP.
"Our unique approach enables countries to develop independent defence capabilities through our portable, in-country manufacturing," explains Ichikowitz.
"It's all about establishing capabilities for governments by licensing our IP developed over 29 years, transferring our technology to them and implementing remote manufacturing in their countries in order to create independent, indigenous defence industrial capability."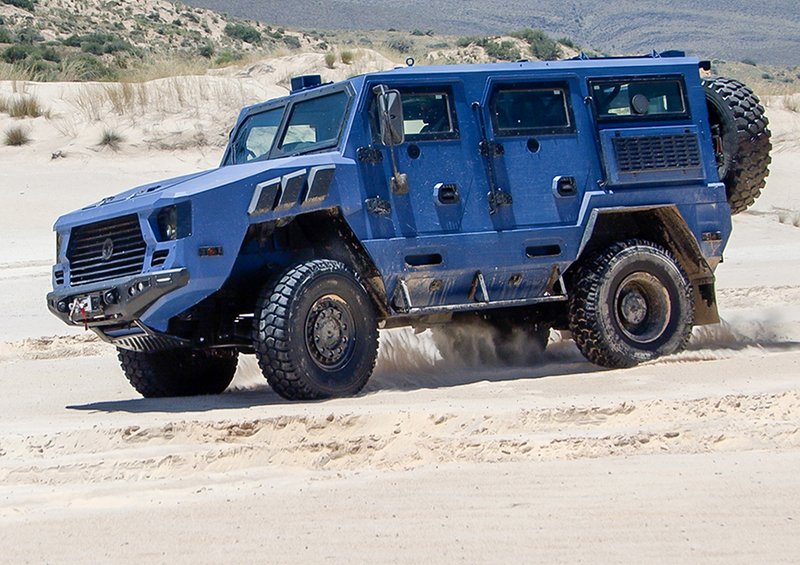 The company has a truly global reach, operating and licensing its technology in 25 countries. Its solutions can be implemented in as little as one year, creating local and high-paying jobs.
Among Paramount's current technology priority areas is the development of autonomous or optionally-manned capability based on its existing portfolio of air, sea and land assets platforms.
Additionally, the company is working on creating a comprehensive range of loitering munitions and counter-unmanned aerial systems (UAS) technology.
Paramount has also established its best-of-breed strategic partnership programme to broaden its solutions for its government partners further.
"When we partner with governments around the world, our aim is always to tailor the relationship to suit the demands of the domestic market and the specific needs of the military," Ichikowitz explained.
As the industry's leading portable defence manufacturing solutions provider, Paramount is well-positioned to help governments meet the tactical and strategic challenges of resurgent adversaries and evolving technologies.
To learn more about Paramount's evolution, click here