Home

>

News

>

Multi-domain integration in the spotlight at AOC Europe 2023 (Sponsored)
Multi-domain integration in the spotlight at AOC Europe 2023 (Sponsored)
Association of Old Crows (AOC) Europe heads to Bonn, Germany, in May 2023 to put 'Multi-Domain Integration' in the spotlight for the electromagnetic warfare (EW) community.
This article is brought to you by AOC
World-leading experts from the military, government, academia and industry will come together to progress their understanding of the issues, technology and capabilities that underpin their national EW abilities and allow them to enhance capabilities both nationally and collaboratively.
The overarching theme of "Achieving Multi-Domain Integration" will guide discussions across the two-day conference, drawing in the implications of political, strategic, operational, technological, and implementation aspects in achieving an integrated approach to multi-domain operations and EMS superiority.
Day one will look at "EW Practitioners Experience and Requirements" from VIP speakers including Lt Col Philippe Dauwe, Commander, EW Centre, Belgium; Maj James McEvoy, Sqn Commander, Royal Corps of Signals, British Army; and Major Steve Timmreck, 2d Multi Domain Task Force (MDTF), US Army Europe and Africa.
Lt Cdr Rick Brekelmans of the Royal Netherlands Navy will also share insights on "Future Force Design Royal Netherlands Navy: Littoral Shaping Operations in a Denied Environment".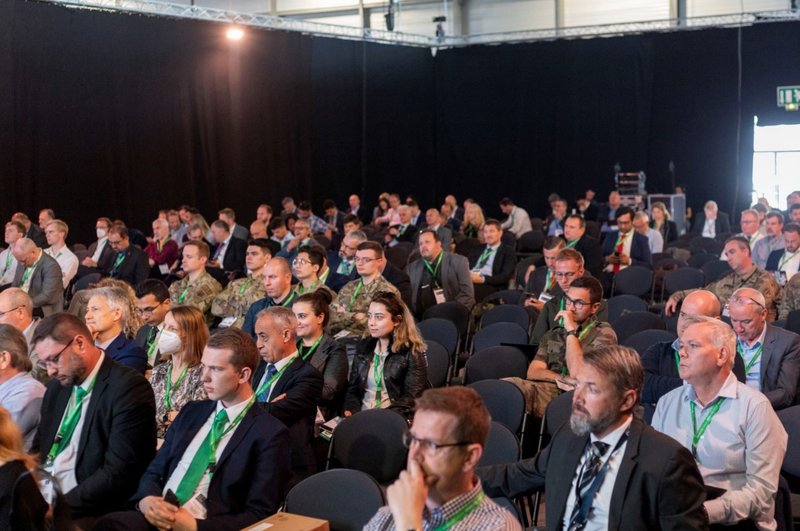 Capability and operational requirements will also be thrust in the spotlight in day one of the conference, with several sessions looking at 'Requirements CEMA for Germany', and 'Overcoming Challenges to EMSO in the Nordic Area'. Maj Erik Bamford, Norwegian Armed Forces, will also present on 'Value of C2 for Electro-magnetic Operations (EMO) for achieving Multi Domain Operations (MDO)'.
Inevitably, all will be viewed through the lens of the ongoing Ukraine-Russia conflict, with high-ranking military decision-makers eager to share insights and lessons learned on how Multi-Domain Integration is being effected in the Ukraine theatre. A special session, 'Current Threat Analysis and Lesson Learnt' will present an analysis of the current technologies and weapon systems deployed by Russia in Ukraine with a particular focus on the use of the EMS for achieving military objectives.
This will include Iaroslav Kalinin, of Infozahyst, Ukraine, who will give an overview of Russians VHF communication systems; Dr Gundbert Scherf, Hesling, Germany, who will look at "Lessons from Ukraine: The role of software and AI"; and Col Jeff Fischer (USAF -Ret'd), who will discuss "Advocating for Multi-Domain Operations". The topic will also be considered by AOC Europe favourite, Dr Tom Withington in his session "It's good to talk", and Dr Matthew Mowthorpe, Airbus Defence and Space, UK, who will discuss "the conflict in space in the Ukraine" as part of the 'EW in the Space Domain' conference session.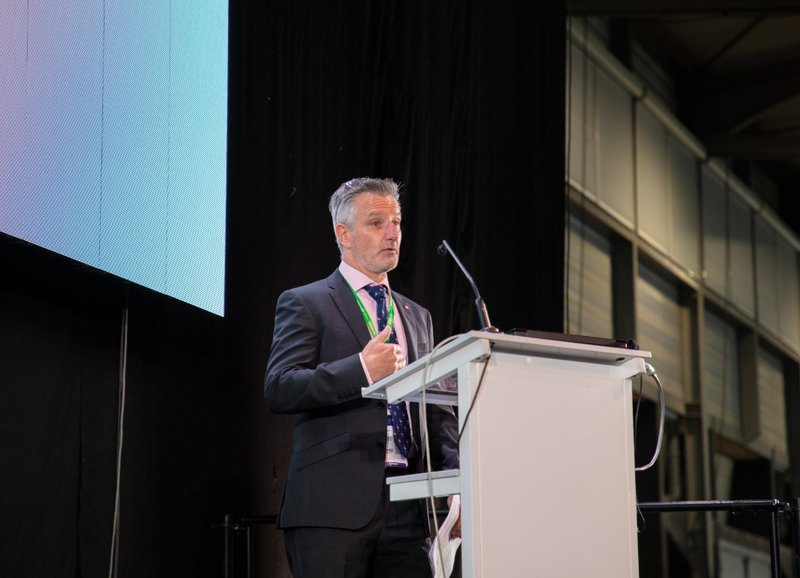 The role of NATO in delivering MDI will also be a highlight of the conference, with updates from specialised NATO groups involved in electromagnetic warfare to be delivered during the day two session, 'NATO Next Generation Air Survivability' chaired by Mark Elson, Chair of the NATO ACG3-SG2. The conference will close with a session looking at 'Advanced technologies in EW and Cyber across all domains" in which speakers from several leading industry players – including Rear Admiral Paddy McAlpine of Thinklogical, Dr Torben Brack of Hensoldt, and Jürgen Ziegler of IABG - will share insights.
Thinklogical, Hendsoldt, IABG and Infozahyst will also have a presence on the exhibition show floor alongside companies large and small, all looking to engage attendees with cutting edge technologies designed to support EW, Electromagnetic Spectrum Operations (EMSO), Cyber Electromagnetic Activities (CEMA), and Information Operations (IO) operations, promote the exchange of ideas and information, and push forward capability in the electromagnetic and information-related domains.
Why not join the electronic warfare community in Bonn, Germany this month? Register for the event: https://www.aoceurope.org/shephard
More from Industry Spotlights