Home

>

News

>

Iran and Russia weigh risks and rewards from potential UAV deal
Iran and Russia weigh risks and rewards from potential UAV deal
A potential move to supply Russia with Iranian UAVs makes some sense but it is not without disadvantages.
According to several statements by Western officials, Russia is negotiating with Iran on the procurement of Iranian-made UAVs as a means of offsetting serious shortages of modern tactical UAVs in the Russian Armed Forces.
Russia lacks sufficient UAVs for battlefield intelligence and situational awareness in its invasion of Ukraine — but it is worth questioning how feasible is a deal with Tehran, what types of Iranian drones could Russia procure and how will this influence Iranian programmes in terms of further sales and general development of uncrewed systems?
The present situation
At this point, Russia is struggling in the protracted war with Ukraine. Of approximately 5,000 visually confirmed losses by the end of August 2022 according to OSINT analysts Oryx, 120 are drones with most of them being Orlan-10s.
It is, however, almost impossible to count the real numbers, especially for losses of smaller drones and COTS multicopters such as the Chinese DJI Mavic that is widely employed by regular Russian troops and separatist DPR and LPR militias.
The biggest problem for Russia is a dearth of MALE platforms. In theory the Kronshtadt Orionis in this class and can conduct strikes with guided bombs and missiles — but Moscow appears to have very few of them in service. After an Orion was lost in Ukraine in April, there is little video or photographic footage of this UAV in use.
Even the widely used Orlan-10 is deficient in that it lacks a laser rangefinder/designator, which makes it very difficult to obtain exact coordinates of detected targets and impossible to conduct targeting for laser-guided munitions such as the highly effective Krasnopol152mm artillery projectile.
The newer Orlan-30model does have a laser rangefinder/designator but it has not been deployed widely in Ukraine and has not been produced in large quantities.
The same can be said about loitering munitions: Russia has employed the Zala Kub and Zala Lancet in Ukraine, but in numbers too small to affect the conflict.
A different picture has emerged in Ukraine, with its armed forces benefiting from shipments of Bayraktar TB2 MALE strike and ISR UAVs from Turkey, hundreds of Phoenix Ghost and Switchblade loitering munitions from the US and hundreds of surveillance UAVs from the US, UK and other Western countries.
As a result, Kyiv enjoys an advantage in situational awareness and targeting, especially combined with Western satellite imagery.
Which Iranian UAVs is Russia interested in?
Despite Western sanctions, the Iranian defence industry has developed and produced numerous UAVs of different classes in the past 10 years, and it is arguably more advanced than Russian industry in unmanned technologies.
Given the battlefield situation in Ukraine, Moscow should be mostly interested in procurement of larger MALE-class strike UAVs and loitering munitions — and Iran has combat-proven platforms of these types.
The most mature Iranian MALE UAV is the Shahed-129, which is a clone of the US MQ-1 Predator and has almost identical performance specifications as the Orion.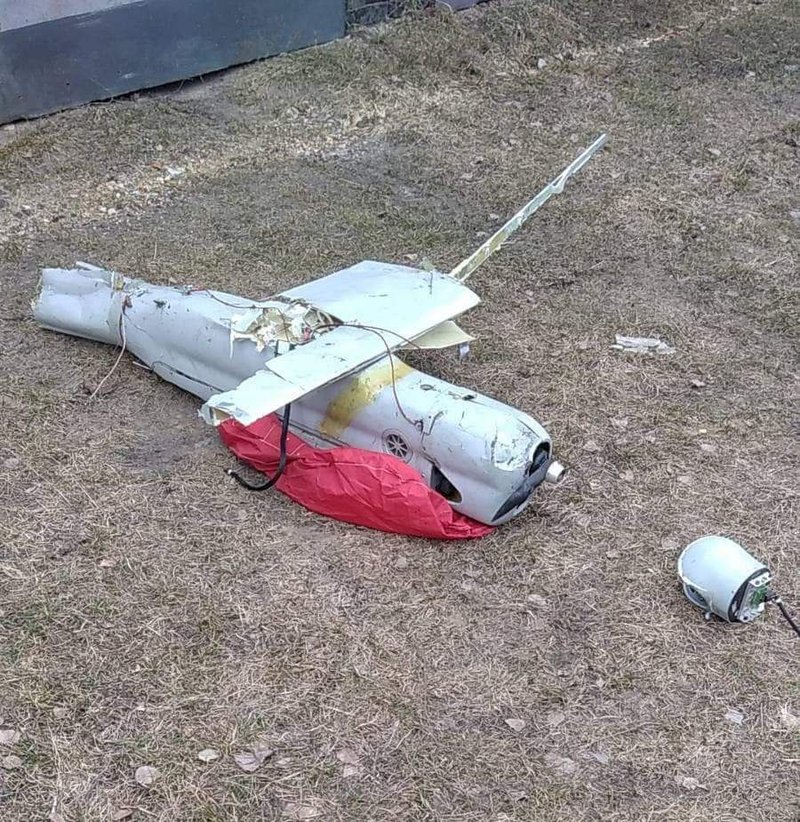 Wreckage of a downed Orlan-10 UAV in Ukraine. (Photo: Ukrainian MoD/Twitter)
Another option is the newer Shahed-149 (a copy of the MQ-9 Reaper) or the more complex Shahed-191 flying wing design that resembles the RQ-170 Sentinel.
Given the urgent operational requirements facing Russia as it struggles in Ukraine, the Shahed-129 appears the most feasible option.
Potential loitering munitions for Russia include the Raad 85 (100km combat range), the Ababil-3(120km combat range) and the most modern Shahed-136which carries a heavy 50kg warhead and (according to official data) can operate in a swarm.
While procurement of Iranian platforms may be a good idea for Moscow, there are certain obstacles. For example, on the Russian side it would be a huge blow to the ego of many high-ranked officers and defence industry professionals who tend to oppose foreign defence equipment deals.
A second problem could come from the Iranian government, which is still negotiating a nuclear deal (the Joint Comprehensive Plan of Action) with Western powers and may use the supply of UAVs to Russia as a bargaining chip in the talks.
In this case, Tehran would not rush to sign a formal deal with Russia.
Importance of the deal for Iran
Iran already exports defence technologies to client militias and terrorist groups on the Middle East and Africa, and the Tehran Times reported in May 2022 on a deal to build a production facility in Tajikistan for the Ababil-2 loitering munition.
If Russia does buy UAVs in bulk from Iran, it would mark a step forward in terms of trust in the quality of production in the Islamic republic. However, there are risks of more sanctions from the US and more control over Iranian military exports.
Even so, a large-scale deal with Russia will generate financial resources that will enable the further development of Iranian drone programmes, and Iranian companies would receive useful feedback from practical experience in Ukraine.
Any enhancement of Iran's UAV industry would have implications for the Middle East, especially in proxy conflicts that pit Iran against Saudi Arabia and UAE.
More from Uncrewed Vehicles