Home

>

News

>

K9 Self-Propelled Howitzer : Delivering a Capability Growth Pathway: Now; Next; Future.
K9 Self-Propelled Howitzer : Delivering a Capability Growth Pathway: Now; Next; Future.
At the heart of Hanwha Aerospace's global success is the innovative way it delivers military capability solutions, with a forward vision around capability sustainment and spiral development
This article is brought to you by Hanwha
Hanwha Aerospace's impact across the global defence landscape continues to grow and continues to impress. The company, a key business within the behemoth Hanwha, the 7th largest company in the burgeoning Republic of Korean (ROK) economy, has been a key supplier of hard edged, proven, military capability to the ROK Government and Armed Forces for decades. But in recent years, its involvement in wider markets across the globe has increased significantly as its reputation for on time and on cost delivery of very high-quality military capability continues to grow. Its recent contractual successes in Poland and Australia are clear evidence of this shift and its stated commitment to enter the UK defence environment will add an exciting dynamic to a landscape dominated for too long by too few.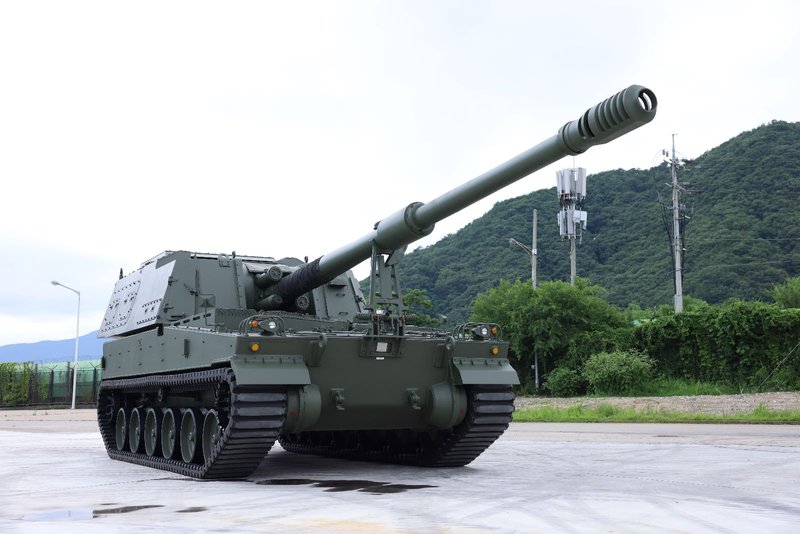 At the heart of Hanwha Aerospace's success is the innovative way it delivers military capability solutions, with an exciting forward vision around capability sustainment and spiral development. For the internal ROK Defence Force market this is a clear, unambiguous requirement. With the country still technically at war with its northern neighbour - albeit with the 70th Anniversary of the signing of the Armistice, that ceased hostilities, having been commemorated in July this year - there are no opportunities to endure 'capability holidays' or 'manage obsolescence' in the way that the British and European Armies have embraced in recent years. The ROK Army remains an extremely high readiness organisation with a need for capability sustainment programmes that deliver readiness and modernisation hand in hand. Hanwha Aerospace is a key partner in delivering against this requirement.
The NOW – K9 SPH enters service with 9 nations
Hanwha Aerospace's K9 Self Propelled Howitzer (SPH) journey illustrates this impressive, no-nonsense, cost-efficient approach that an increasing number of nations are now benefitting from. The K9 SPH story commenced back in 1989 when the ROK MOD commissioned work to replace its existing, ageing howitzer fleet. A decade later the first K9 Thunder SPHs entered service offering greater mobility, longer range and higher rates of fire and increased battlefield survivability than its in service artillery fleet. The main armament consisted of a 155mm/52 calibre ordnance with a maximum firing range of 40km operated by a crew of 5 delivering a cutting-edge land fires capability at the turn of the century.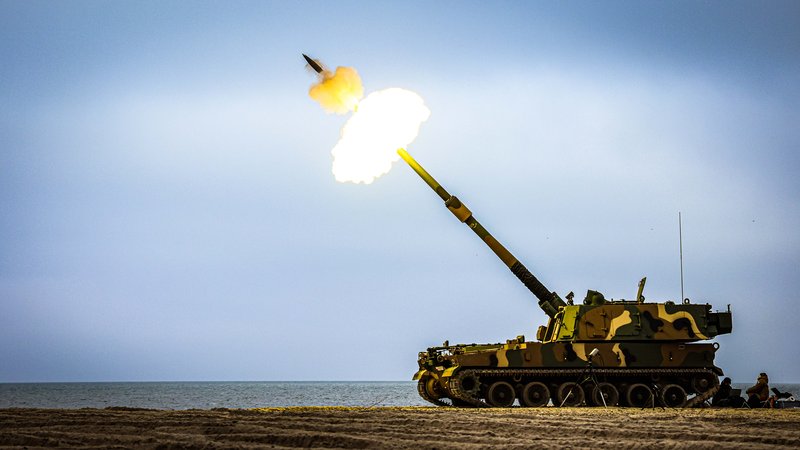 Hanwha's approach to spiral development through leveraging technological opportunities and advancement led to the announcement in 2017 of a programme to upgrade K9 Thunder SPHs to a K9A1 SPH build standard with a range of enhancements, including a modernized fire control system, inertial and satellite navigation systems, driver's thermal imaging device, and a new auxiliary power unit. The programme for the upgrading of ROK Defence Forces K9 Thunders to K9A1 is ongoing with a seamless conversion pipeline at Hanwha's highly impressive, high-volume factories in Changwon in Southern ROK, leaving the ROK Army at high readiness with capability continuity and importantly with minimal training burdens for the Howitzer's crews.
And it is the K9A1 SPH that has 'caught the selector's eye' across Europe and more widely with sales of the K9 platform into NATO nations: Finland, Estonia, Poland and Turkey alongside Egypt, India and Australia. The growth of international platform sales is highly impressive with about 1,800 K9 artillery systems in service now to account for over 50% of the global market share of artillery SPH platforms. And there is no doubt that a key element in this journey is the future upgrade pathway opportunities that Hanwha enables through its cutting-edge Research and Development facilities, routinely supported through the ROK Government's commitment to capability upgrade.
The NEXT – Embracing technology and making the Best Gun Better
As evidence of this bold ROK approach to capability sustainment, in 2016, the ROK government's Defense Acquisition Programme Administration (DAPA) announced the concept of a robotic howitzer development, which in 2023 was confirmed by the ROK Government as the upgrade of the K9A1 SPH to a K9A2 build standard.
K9A2 SPH is considered a favoured contender for the British Army's Mobile Fires Platform (MFP) programme, and its design and origination as a purpose-built artillery platform, with zero compromise across firing solutions and combat area operations has a significant body of support across the Royal Artillery. The K9A2 will integrate a fully automated turret onto the existing K9A1 chassis delivering enhanced levels of automation, lethality, survivability and digitisation. In particular, the British variant of K9A2 will be equipped with Soucy's Composite Rubber Track (CRT), enabling greater all-weather terrain accessibility for Shoot-and-Scoot operations, alongside reduced noise, vibration, maintenance and fuel consumption to enhance operational mobility.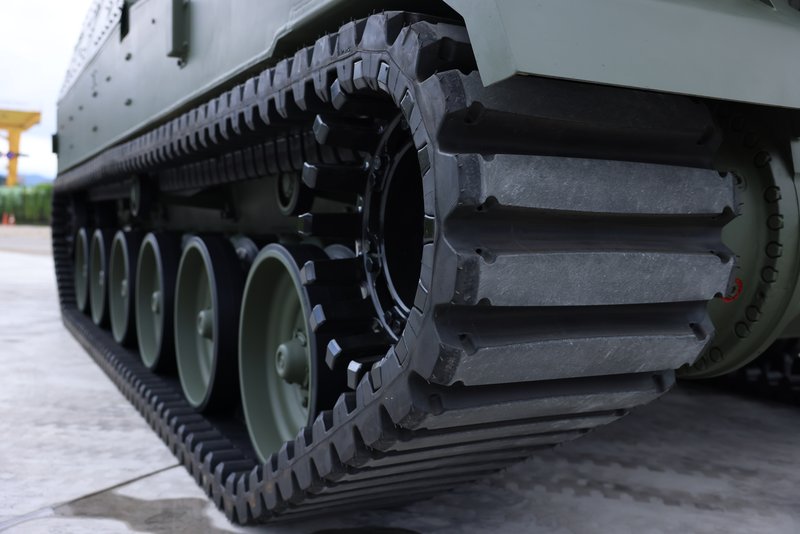 "CRT is a game changer and makes huge strides in closing the gap between the oft heard Wheels v Tracks polarizing debate," said Simon Humphrey, Vice President of UK Business Development and Strategy of Hanwha Aerospace's Land Systems Business Group.
The K9A2 platform will be operated by a crew of 3, thereby delivering the operating sweet spot for reduced crewing, extended operating cycles and in-vehicle resilience. Importantly, this crew and vehicle configuration offers reversionary under armour operations should turret systems get knocked out. The turret retains its 48 round ready ammunition holdings and the vehicle can be paired with the K10 resupply vehicle to extend freedom of action and mission longevity. The K9A2 SPH power and weight entry points allow genuine stretch and growth to incorporate further survivability enhancements such as C-UAS/RWS, active protection and up armouring. The K9A2 SPH will enter mass production for ROK Defence Forces in 2027.
In response to the UK MFP requirement, Hanwha Aerospace leads 'Team Thunder UK' partnering with a group of highly accomplished UK defence manufacturers, brought together to build and supply a world-class, cutting-edge mobile fires capability. The team includes Lockheed Martin UK, Leonardo UK, Pearson Engineering, Horstman Defence Group, and Soucy Defense. Hanwha Defense Australia in charge of the Australian Army's Land 8116 program to build the AS9 Huntsman SPH and AS10 Armoured Ammunition Resuppy Vehicle has also joined the team.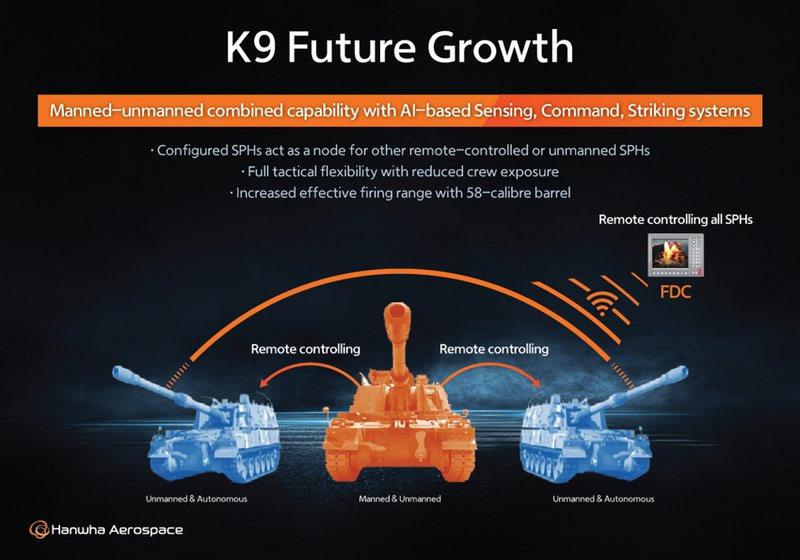 The FUTURE – Never stand still, exciting times ahead
And back in the Research and Development facility in Changwon, the Hanwha's scientists and engineers are already maturing their thoughts around the K9A3 SPH, with a brief to deliver extended range through the integration of a 58 calibre barrel, alongside the inclusion of further automation and AI to deliver crewed and uncrewed teaming solutions to continue to maximise lethality and survivability outcomes. The thinking around the K9A4 is probably less mature, but you can be sure that it is already on a drawing board somewhere.
More from Industry Spotlights