Land Warfare
Aero India 2017: BEL completes RWS for Arjun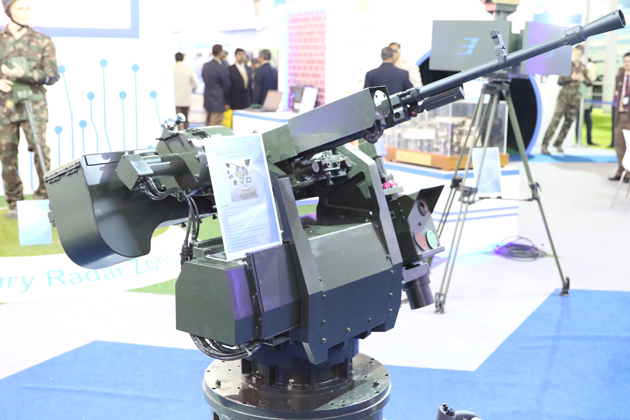 Bharat Electronics Limited (BEL) unveiled its finalised design for a remote-controlled weapon station (RWS) at Aero India 2017 in Bangalore, this weapon system being destined for the Arjun Mk II MBT.
Trials with the new RWS - that weighs 200kg - were successfully completed late last year. A BEL spokesman said seven months were spent on development, and a further 18 months on trials.
The RWS means tank crewmen do not need to expose themselves by leaving the safety of their tank to operate the turret-mounted weapon. It is also planned to fit the system to armoured repair and recovery versions of the Arjun.
The Arjun Mk II is still in development by the Defence Research and Development Organisation (DRDO), and no formal contract has yet been signed.
All subsystems were developed by BEL, and the dual-axis stabilised RWS includes a day camera, thermal imager and laser rangefinder. It offers automatic target tracking, with the operator controlling the RWS via a joystick and console from inside the tank turret.
The RWS was exhibited with a 12.7mm NSVT machine gun fitted, but the spokesman said other weapons such as those of 7.62mm calibre can be fitted too. It can be used equally well against aerial and ground targets, hence its appellation as an air defence weapon station as well as an RWS.
The in-service Arjun Mk I has a manually operated air defence weapon, so a remote-controlled version could be retrofitted to these original Arjuns, as well as other existing platforms such as the T-90S and T-72, according to the BEL representative.
Another option is fitting the RWS on hovercraft or fast boats belonging to the Indian Navy.