Maritime Security
Euronaval 2016: MBDA target more exports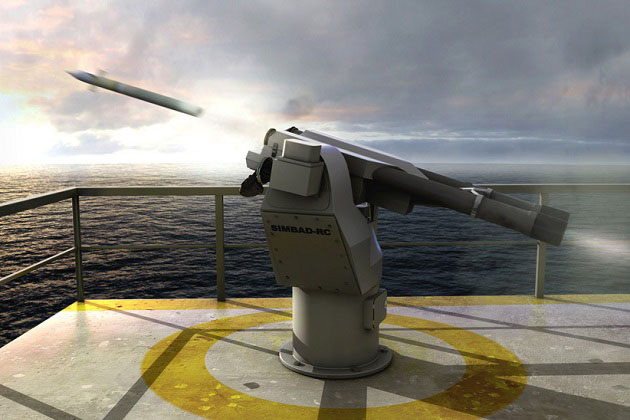 Opportunities to market missile technology and systems could present themselves at Euronaval according to MBDA officials, who also detailed a series of programme updates.
Speaking during a recent visit to their facility near Paris senior officials said that with a number of systems maturing, either in initial development or after some years or use, there was potential to secure further exports.
Last month the company signed off on a deal with the Qatar for the provision Marte ER, Exocet MM40 Block 3 missiles for a coastal defence system. Additionally earlier in the year another deal agreed the export of Aster 30 Block 1 and VL MICA missiles to the Gulf state.
Two examples of missiles primed for overseas markets are the aforementioned VL MICA and the new Simbad system.
Regarding the VL MICA, MBDA officials said that the system was simpler and easier to operate than another of the company's range – the Aster 30.
'We have only export contracts and will this year have a new customer. Sometimes customers seek to procure [the VL MICA] in multiple batches… the advantage is lower cost and works for the corvette market.'
MBDA will also display a functioning Simbad missile system at Euronaval, while officials revealed that deliveries had either begun or would do so soon to two customers. One customer is known to be Saudi Arabia, while the other remains undisclosed.
'We are now delivering to our customers. [Simbad] can fit small ships, for use in the high seas for example and there is no maintenance either, you can store it on board for fifteen years. The VL MICA and Simbad are tailored towards the export market,' said the official.
Meanwhile the joint UK-France Sea Venom programme is expected to undertake environment profile in October this year, with full development due for completion in 2018.
The first live test firing of the missile is slated for Q1 2017, one of around five required before it can be qualified for use.
The first customer has already been named as the UK Royal Navy for its Wildcat helicopter to replace the Sea Skua missile. However MBDA is also looking at the wider export market given the number of armed forces that use the Wildcat, or the legacy Lynx platform, and the Sea Skua.
For more from Euronaval 2016, visit our dedicated show news site.