Maritime Security
Australia issues OPV RfT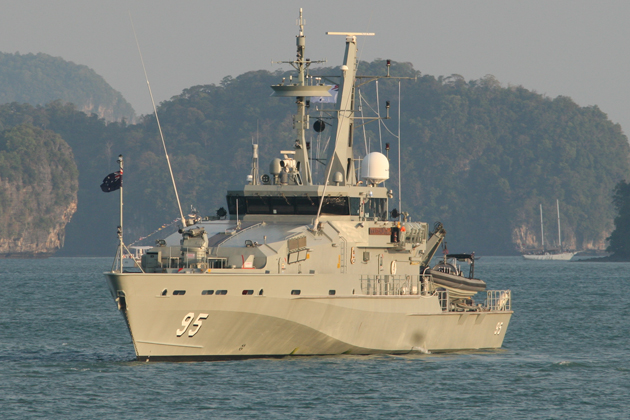 Australia's planned build of 12 OPVs with the Sea 1180 programme gathering momentum after a request for tender (RfT) was issued to three companies on 30 November. 
Design contenders had already been narrowed down to a European trio in April via a competitive evaluation process – Dutch shipbuilder Damen and the German pair of Lurssen and Fassmer – although the shipbuilding will be done in Adelaide.
Construction is scheduled to commence in South Australia in 2018, before transferring to Western Australia in 2020 after construction of the Sea 5000 Future Frigates begins in Adelaide.
The three shortlisted companies will team up with Australian shipbuilders, with each required to develop an Australian Industry Capability Plan to maximise local participation. This includes local suppliers and shipyards, as well as how Australian companies can integrate into the companies' own global supply chains.
Minister for Defence Industry Christopher Pyne said: 'We want to ensure the tenderers' responses maximise Australian industry opportunities through a local build using Australian made steel.' 
Pyne predicted that the OPV project will create 400 direct jobs.
The OPVs will be larger and considerably more capable than the Armidale-class patrol boats they will replace. 
'The 12 new offshore patrol vessels will enhance our border protection and patrol missions by providing greater reach and endurance,' Defence Minister Marise Payne commented.
'Safeguarding Australia's maritime approaches, offshore territories and borders is essential for Australia's national security,' she added.
Australia is investing AU$89 billion (US$67 billion) in warships – mainly OPVs, frigates, submarines and patrol boats – over the next 20 years, with an emphasis on sustaining a sovereign naval shipbuilding sector.