Digital Battlespace
EW Singapore: Vietnam introduces indigenous radar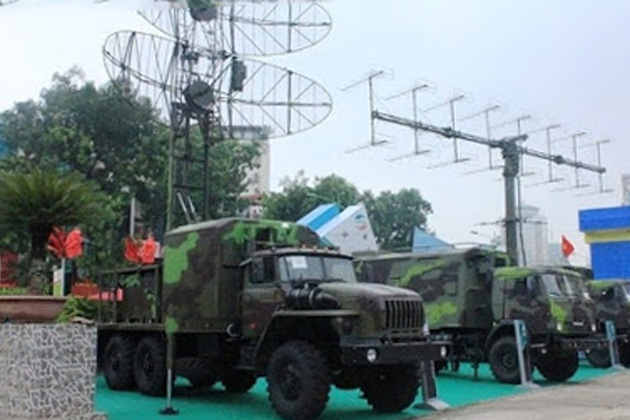 Vietnam, typically dependent on Russian military technology to equip its armed forces, recently unveiled a new indigenous 2-D UHF radar system known by the nomenclature VRS-2DM.
This truck-mounted radar designed to detect low-level aerial targets is destined to serve in the Vietnam People's Air Force, with an initial training course concluding at the Air Force Academy on 19 October.
The new radar was developed by the Viettel Group, a Vietnamese state-owned telecommunications company, although the prototype was based on the Russian P-19 system. 
Given that the P-19 entered Russian service back in 1974, its foundational technology is not particularly advanced. Published photographs of the Vietnamese system depict two open-frame elliptical parabolic antenna mounted one above the other on a 6x6 truck, the same arrangement as on the P-19.
Vietnam has clearly updated the performance and reliability of the VRS-2DM radar, although it is unclear what exactly was updated in the new type. The P-19 offered a 260km range with a 360º azimuth.
The Bao Phong newspaper reported that the training course lasted approximately three weeks. Operators learned technical features about the VRS-2DM, practised tactics, procedures, combat preparations, calibration, repair and maintenance procedures.
The VRS-2DM will used by the air force for airspace management, flight operations and air defence in conjunction with surface-to-air missile units.
To meet an urgent need for a system to counter the threat from rogue UAVs, Elettronica (also known as ELT) continues to develop its ADRIAN ... Read More

Rohde & Schwarz is presenting its R&S ARDRONIS radio-controlled anti-UAV solution at the EW Singapore 2017 exhibition. The Automatic Radio-controlled Drone Identification Solution (ARDRONIS) has been ... Read More

China is copying the Russian route of building information warfare capabilities, according to a keynote speaker at the Electronic Warfare Singapore conference and exhibition on ... Read More