UV Online
Aero India 2017: BSF considers border aerostats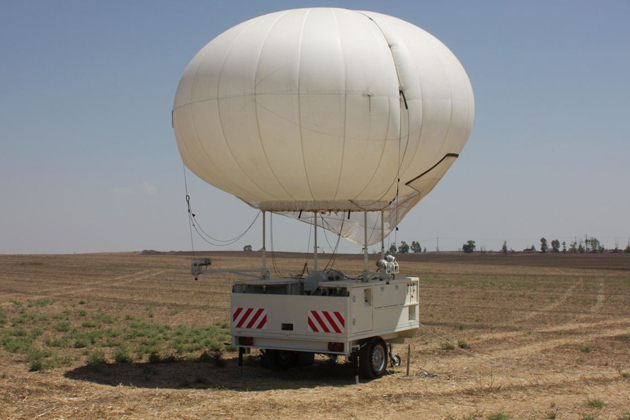 Israeli manufacturer RT LTA Systems revealed that it twice demonstrated its Skystar 180 aerostat system to the Border Security Force (BSF) in India in recent times.
One demonstration was conducted at the BSF's headquarters in Delhi while the other took place in an unspecified operational area near one of India's borders.
At Aero India 2017, RT LTA is exhibiting a model of this particular Skystar 180 variant that has achieved more than one million operational hours whilst deployed around the globe, including in Israel.
Rami Shmueli, RT's CEO, said: 'No other defence system, manned or unmanned, is as cost-effective as aerostats. Using an aerostat resembles building a portable tower of 1,500ft in only 20 minutes. The first operational hour of the aerostat bears some expenses but from that moment on the system is able to stay stable for days and provide persistent intelligence, surveillance and reconnaissance at a minimal cost.'
The Israeli company described its product as 'a small-sized, mobile aerostat designed for tactical mid-range surveillance and public safety, as well as for police and military applications'. It offers coverage of an area with a 15km radius.
RT LTA Systems said the tethered system is equally suited to land or maritime use 'offering availability of over 85% in any given area'. A crew of two operates the helium-filled aerostat that is attached to a trailer and towed into position.
Able to operate in winds of up to 40kt at altitudes of up to 300m the Skystar 180 can lift a stabilised electro-optical payload weighing up to 20kg. After 72 hours of continual operation the aerostat needs to be topped up with helium, a process that takes 20 minutes.
RT LTA said the Skystar 180 was used at major public events such as the 2010 Winter Olympics in Canada and the 2014 FIFA World Cup in Brazil.
The company also offers aerostats able to operate at 100m, 600m and 1,000m altitudes.